3 Comments
Majorca HDSLR Masterclass, part 3: A more detailed look back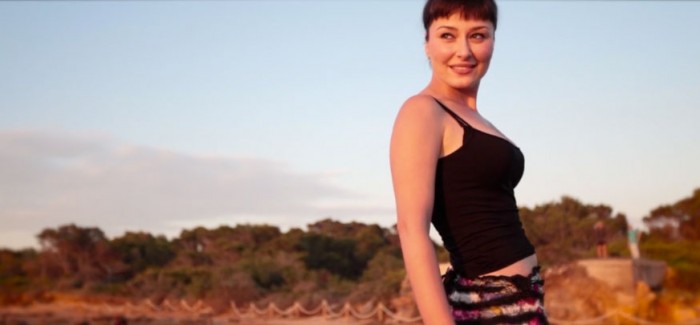 On

July 13, 2011

http://www.ninofilm.net
Find out how the 2011 Filmmaking Masterclass in Majorca turned out by reading the text below. It might be an appetizer to our 2012 Masterclasses in Las Vegas & Key West in April, or Majorca in June. To check out all the details, visit the dedicated Filmmaking Masterclass website or drop us a line if you have any questions!

In June 2011 I returned from beautiful Majorca (as the English write to pronounce it correctly – or Mallorca, as it is really called in Spanish) after the 3-day intensive Filmmaking Masterclass that I did there with Philip Bloom & Sebastian Wiegärtner.


You probably already have read my blog post about the shooting of Philip's short film "INCIPIENS" (click here), or the other one about the $5,000 worth of prices that Masterclass participants won due to our extremely generous sponsors CamDolly, Kessler and Zacuto (click here). If you haven't read them yet, please do!
It really was a great success and everybody I talked to had a great time and learned a lot. Many of the people who were there became friends and plan to work together more frequently in the future.
The first day was the theory day, going through all the stuff one should know when working with these cameras – plus of course also be clearly aware of their numerous limitations. We went into great detail and also dealt with the theory of such advanced stuff such as HDR timelapses. In the evening, we split the around 30 attendees into groups, according to their self-assessed levels of proficiency. The goal was to get each group to shoot an entire short film.
On the next day, we covered sound in the morning and from noon onwards, the groups were shooting their films.
Knowing that it wouldn't be easy to get people to shoot and especially finish a short film within such a short amount of time, we decided to give them limitations in order to spur their creativity.
I personally find limitations in any way very inspiring and it helps to really get my creative juices flowing … that's actually why I have taken part in such 36 hours or 48 hours competitions before, sometimes resulting in pleasing and successful results.
So the ideas was to recreate such a challenge for our attendees, but in addition to the challenge of course, they would have the advantage of permanent tutoring by Philip, Sebastian, me and last but not least our assistant instructor Joel Conder (read something about Joel at the bottom).
The limitations we gave them was an item they had to deal with in their films. They were deliberately tacky, and we bought them on our scouting day before the Masterclass: a giant key, a snow ball, a fan, a pair of castanets, sun oil, and a deck of poker cards.
We had 6 groups and each of the groups got one of these items to base their short film on. They were totally free regarding the genre or kind of film they could make. Short narrative film, short documentary, commercial … everything was allowed, because each of these genres comes with their own challenges.
When scouting for locations the day before the Masterclass, Philip, Sebastian, Joel and I found some real gems. Our Masterclass hotel, the stunningly beautiful Club Colonia Sant Jordi **** (check out photos in the 1st post about the Masterclass), was the perfect choice as a workshop location. The first Masterclass in September 2010 was held elsewhere in Majorca and Sebastian and I decided that we weren't 100 per cent happy with that choice, because while the hotel itself was perfect, the surrounding didn't offer nearly as much natural beauty perfect for filmmaking as this year's hotel did. This year's hotel consists of a number of smaller apartment blocks scattered over a vast area of land, gorgeous swimming pools, lots of nature and uncountable sports and spa areas. But even better than that, the giant and beautiful Es Trenc beach – a natural beach – is in walking distance. Plus there is a forest and the village of Sant Jordi – in short, a great variety of places to enhance your shooting skills.
Connecting passionate filmmakers
The greatest thing about workshops is that a lot of passionate filmmakers get to connect to each other – in this case even work professionally with each other, which is an invaluable foundation for future cooperations, sometimes even lifelong working relationships (that's actually why I still think studying at a film school is still a very good idea – but more on that in another blog post).
People at this year's Majorca Masterclass got along very nicely and through putting them into groups everybody learned from one another, an ideal setup.
Of course we know that still everything can be enhanced and we are planning another Masterclass elsewhere later this year. Stay tuned here for more details in a few weeks!
And now enjoy the six narrative films our attendees produces within less than a day … really great stuff!
"Good Catch":

Behind the scenes of "Good Catch":

"The Gift":

"Run Paul Run":

"Save Your Skin":

"Fantastic" (Commercial)

"Exposure":

A new behind the scenes video by Chris Baker:

And last but not least, here is an incredible timelapse video shot by one of our attendees, as well as a photo gallery from the Masterclass below.
And finally, a little bit about Joel Conder:
You might not have heard of our assistant instructor Joel Conder before, but he's a very talented guy from London. Having been a TV producer at his father's cable TV channel for many years, Joel knows a lot about shooting professionally under time constraints. He was an attendee of last year's Majorca Masterclass and moved into DSLR filmmaking shortly before. Joel ended up being the actor for one of the films that were shot last year, Bonanza, and also delivered what we considered a terrific performance (check it out here!). Knowing that he was doing more and more teaching gigs himself (for instance a great online seminar on interview techniques that you should definitely check out), we decided to get him onboard as an assistant instructor for the three days. A big THANK YOU to Joel and his efforts from our side. Please check out his blog at www.joelconder.com, where he writes about his fields of expertise in filmmaking.
Big thanks also to our "local hero" & production assistant Pedro Fiol, who was a great help dealing with the hotel and also shooting a lot of nice behind-the-scenes material.
Interested in taking part in a Masterclass yourself? Visit our Filmmaking Masterclass website to learn more and join us in Las Vegas, Key West or Majorca … the remaining spaces are currently filling up fast: