155 Comments
Essential accessories: Basic Lenses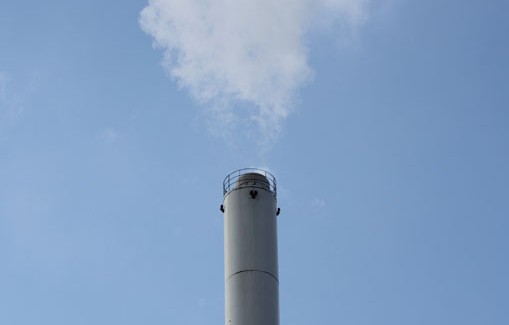 On

March 1, 2010

http://www.ninofilm.net
OTHER PARTS OF THE SERIES SO FAR:
Essential kit for your Canon T2i/550D if you're on a budget:
Part 2: Batteries, Memory Cards & Bags
Part 3: Depth of Field, Aperture & ND filters
After posting my early review of the new Canon EOS T2i / 550D and the test short "FEBRUARY" and the overwhelming response (50.000 views of the clip so far on Vimeo and YouTube combined!) I keep getting asked for tips on all sorts of accessories for the camera: which lenses to use, which memory cards, which tripod …
To give all of you a central starting point on your quest to make your brand-new T2i / 550D a very usable movie machine, I put together this list of accessories aimed at an audience that is very price-conscious – that's why you ordered that T2i / 550D after all, isn't it!
As I said before, I'm relatively new to DSLR filming myself, but I have been a full-time cameraman and part-time photographer for years now, and I know what is needed for one and the other.
And that's the problem with these new crop of "HDSLRs": They are essentially still photo cameras which "happen to have" a gorgeously-looking video image if used right. But the problem is that everything else about these cameras is totally different from what a professional is used to on a proper camcorder like e.g. the EX3. So you have to "pimp it up" with quite a bit of gear in order to transform it into a really usable video workhorse.
If you're completely new to DSLRs or filming in general, you should definitely invest in:
lenses,
batteries,
memory cards,
sound recording gear,
a tripod / monopod,
a magnification tool to enable you to really judge the focus on the screen,
a variable ND filter and
a handheld shoulder rig.
To me, this is the chronological order in which I recommend getting these accessories, with the most important ones at the top. They are really all important, but you don't need to buy them all at once. If you are serious about your filmmaking with DSLRs, you will quickly realize what else you need, and I bet most of it is on that list.
I will go through this list in the coming days and weeks, and recommend specific products in each and every field.
I have filmed with DSLRs only a bit before, but I know much of the kit from photography and people I work with (and sometimes employ as cameramen when I direct/produce). Furthermore, for many valuable tips on these lists I have to thank a range of fellow filmmakers who I know mainly from Twitter, most notably Mario Feil, Micha Schmidt and Sebastian Wiegärtner.
• PART 1: LENS BASICS & BASIC LENSES:
First of all: This is most certainly the part of your kit that is going to stay with you the longest time. You will be able to use 35mm lenses on future cameras possibly for a very, very long time – that is, of course, if you treat them well. Therefore, buy good lenses! They are an investment and will enable you to shoot in ways you aren't able to with cheap ones.
Apart from crisp sharpness or little distortion, the main key feature of a good lens is speed. Speed equals wide apertures – the wider the maximum aperture of a lens is, the better. Good, fast lenses typically show maximum f-stop values like f/2.8, f/1.8, f/1.4 or even f/1.2.
Why is a wide aperture = fast lens so important? The more light gets through a lens, the darker the environment you shoot in can be. One of the great strengths of shooting with DSLRs is that they have a large sensor, which also means the are very light sensitive, but only if used with a fast lens! That's why it simply makes no sense in buying the slow stock lens if you don't absolutely have to. Better save a bit longer for the real deal and go out and buy it then!
Aperture is also key in achieving that shallow depth of field look that we're all striving for. The wider the aperture, the shallower the depth of field will be. To utilize a wide aperture even in bright sunlight without overexposing, you need a Neutral Density (ND) filter – which I will cover on a later post.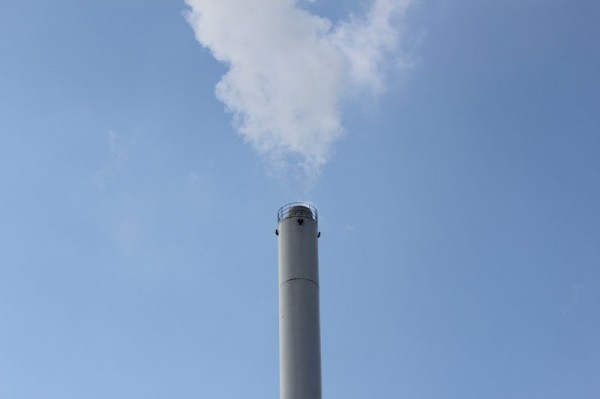 When shopping for lenses, don't forget that the advertised focal lengths on all 35mm lenses relate to full frame cameras like the 5Dmk2. The 7D and the 550D employ a smaller sensor (APS-C standard), which leads to a magnification factor of 1.6. This effectively means, for instance, that a 50mm lens (considered a "standard" lens) effectively becomes a 80mm lens. As a consequence, you can end up paying a lot more to get the same wide angle for a 7D or 550D. But it also means that long lenses become even longer, which is often great for sports or shooting from afar in general.
This is one point that speaks against the kit lens: it is a EF-S lens, which means it is designed specifically for cameras with APS-C-sized sensors. If you ever want to move to a full-frame camera, you will not be able to use it with this lens! (Using it on a full-frame camera would cause heavy vignetting around all the edges.) I know there are affordable EF-S lenses out there, but for the sake of your professional future, I won't cover to many of them. You're better off buying the camera without the kit lens – invest $200-300 more and get something proper that will stay with you!
If you consider buying a zoom lens, be sure to get lenses that have the same aperture all the way through. Zoom lenses are typically not as fast as many primes, and fast zooms are far more expensive – but then again, you are much more flexible with them and you don't have to buy several primes to cover the same range of focal lengths.
Here's the list of very good basic lenses with my suggestions:

Wide Angle:
– Tokina 11-16MM F/2.8 ATX 116
(APS-C size)
A wide angle with a moderate zoom, exceptional for the price and very fast. Effectively is a 18-26mm on the T2i / 550D, which is still very wide.
Standard lenses:
– Sigma 30mm f/1.4 EX DC HSM

Is affordable as a basic prime lens, equals a field of view of 48mm on the T2i / 550D – Be aware that this is an APS-C lens which cannot be used on a full frame body like the 5D Mark II. (The Canon EF 50mm would be its closest match on a full frame body.)
– Canon EF 50mm f/1.8 II

A very cheap but really fast lens considering the low price tag. Becomes a 80mm on the T2i / 550D, which is effectively a moderate telephoto lens then.
– Canon EF 50mm f1.4 USM

Faster, sharper and more robust than the 1.8 II. Bit more pricey but still great bang for the buck. Becomes a 80mm on the T2i / 550D as well.
Standard Zooms:
– Tamron AF 17-50mm F/2.8 SP XR Di II VC (Vibration Compensation) (APS-C size!)
Was told by several people that this is a great alternative to the Canon below, but haven't tried it myself. It's really fast, seems to be very sharp according to reviews, and even offers stabilization (called "Vibration Compensation" or VC by Tamron). An even cheaper non-stabilized version is also available
, although I really recommend getting stabilized lenses whenever possible.
Thanks especially to Chris Male for the tip!
– Canon EF-S 17-55mm f/2.8 IS USM
(APS-C size!)
Got mixed feedback on that one, but most said it's good – though it is much more expensive than the Tamron. This is an IS (stabilized) lens. I personally wouldn't want to spend that amount of money on an APS-C lens, for reasons stated above.
Thanks to Benjamin Eckstein and Jay Friesen for the final tip on this one.
– Canon EF 24-70mm f/2.8L USM

You'll probably laugh out loud seeing this not-so-cheap lens here at the basics, but it's THE always-on lens to get. It's superfast, built like a tank and will last with you forever. (Don't drop it.) It doesn't have IS (stabilization) like some other fast Canon zooms, but they are mostly far more expensive.
Telephoto:
– Canon EF 2X II Extender Telephoto
(Review here – compatibility chart here)
– Canon EF 1.4X II Extender Telephoto
(Review here – compatibility chart here)
One of the cheapest ways of getting extra length is using these extenders. Make sure first that they work with your lens first!
EDIT: Unfortunately, NONE of the lenses listed here seems to be compatible with these adapters (thanks to Kin Lau for noticing here in the comments section!). Check out the reviews linked above and the compatibility charts by B&H. Generally, they seem to extend the length of already longer lenses. I will cover these longer lenses in a later part of this series, ADVANCED LENSES.
With this whole set, you'd already be very good to go – but you sure don't have to have them all!
If you have very little money, buy the Canon EF 50mm f/1.8 II
. If you have a bit more, get the Sigma 30mm f/1.4 EX DC HSM
and/or Canon EF 50mm f1.4 USM
. And if you can afford it, definitely get the Canon EF 24-70mm f/2.8L USM
standard zoom.
EDIT on March 5, 2010:
Check out this great site, Photodo, to find out all specs and reviews of lenses you can possibly think of! Thanks for Tomasso Roberto via Twitter for this great tip. Also be sure to check out this comprehensive list of all Canon lenses available.

LENSES on AMAZON.COM:
LENSES on AMAZON.DE:


LENSES on AMAZON.CO.UK:


Check back here in a few days for Part 2 in this series of essential affordable accessories for the Canon EOS T2i / 550D!