No Comments
Live Webinar Discussion on Music Video Production with Sony Music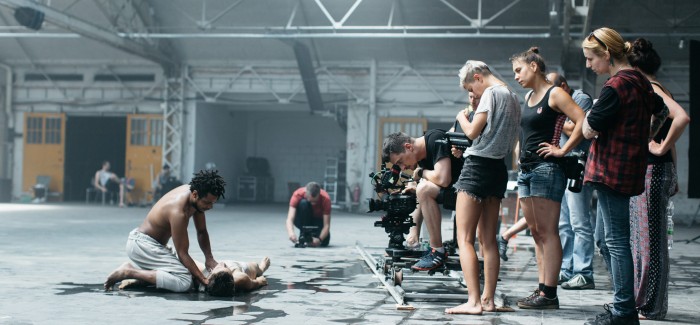 On

July 5, 2016

http://www.ninofilm.net
This is a repost from our sister site cinema5D.com, one of the leading platform for filmmaking gear news and reviews. Head over for the daily latest in camera technology!
Ever since the heydays of MTV in the 80s, music videos have been a creative experimental outlet for musicians and filmmakers alike. Budgets vary incredibly, probably more than in any other field of film/video production, but financial constraints can sometimes even spur creativity.
I will be hosting and moderating a webinar discussion live from Sony's Pinewood Studios facility in London on July 6 (in about two weeks), and the guests will be independent DOP Tom Swindell who has been busy shooting many music videos over the years, and Mike Marchlewski, who is an in-house DOP and project manager for Sony Music's production team.
The format is not unlike our ON THE COUCH talk show series, with the difference that it will be streamed live and the audience will be able to take part in the discussion via live questions to the panel.
Sign up here on the Sony site to join in on July 6 at 14:00 (BST) / 15:00 (CET) / 9 am (EST) or to gain access to the recording afterwards (this will be available only about a week after the recording). The discussion will last a total of 1 hour.

Here is what we will be covering in the webinar:
•     Look like a million dollars: shoot attention-grabbing music videos on real-world budgets
•     From storyboard to screen: conveying your artist's vision
•     Master your art: which cameras and lenses work best
•     Telling a musical story: schedules, locations and shot lists
•     Capture a great performance: taking care of lighting and audio
•     Making the cut: break into the industry and get your work noticed
Last but not least, here are three music videos from Mike Marchlewski (Sony Music), Tom Swindell and myself:

Music Video: 'Florrie – Real Love', Sony Music

Music Video: 'Kes – People', provided by Tom Swindell

Music Video: "Those Goddamn Hippies – Drift" – directed by Nicola von Leffern, DP: Nino Leitner