No Comments
Austria Tourism – Craftsmanship in the Salzkammergut Region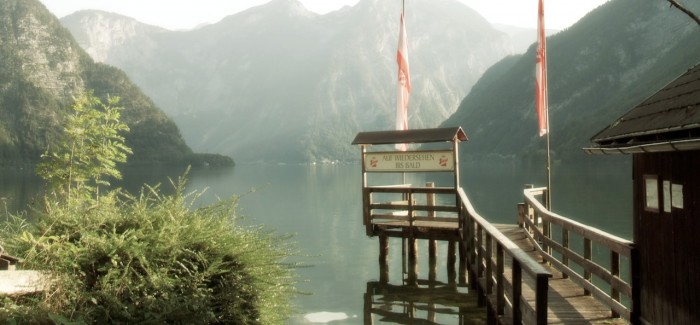 On

June 23, 2013

http://www.ninofilm.net
I was commissioned by Österreich Werbung (Austria Tourism Council) in 2011 to shoot a series of 4 films about traditional craftsmanship in the Salzkammergut region, which is a beautifully landscaped region that spans between three Austrian federal states: Salzburg, Lower Austria and Styria.
In this version, all 4 films are combined into one.
Cameras and gear used on these shoots:
These films were shot using a Sony EX3 and the Canon EOS 550D / T2i (this was shot before S35 video cameras like the C300 were released). For example on the interviews, both cameras were used to get different angles of the same person.
Lenses used are were the Canon 24-70mm f/2.8, Tokina 11-16mm f/2.8, and on some shots the Samyang/Rokinon 35mm f/1.4 and 85mm f/1.4.
I also used a Kessler CineSlider, which adds an incredible amount of production value to many shots. All the moving shots were done using the CineSlider. Click here to read my review of the CineSlider and watch another test short I shot with it.
The interviews were lit using a kit of up to three Dedolights (150 Watt) and sometimes a 650W Arri tungsten fresnel, often gelled for daylight. The Dedo's are extremely versatile lights that I would not want to miss on most sets. Kinoflos or a 1×1 Litepanel or equal would have been preferred to the Arri as a key light in most interview situations as they don't get hot and supply beautiful soft light.
Content of the film(s):
The first part deals with the shoemaker Goiserer, who is renowned for his traditional hiking shoes around the world. Famous names like Arnold Schwarzenegger, Franz Beckenbauer and many others ordered shoes from him. The waiting time is at least one year as every shoe is carefully handmade.
The second part is about Gmundner Keramik, a very traditional and famous maker of fine Austrian pottery. Many of their characteristic pottery items are found in kitchens and living rooms around Austria and other countries for many decades. Every painting on every item is handmade.
The third part is about Mautner Drucke, a small manufacturer that revived traditional handprinting on traditional clothing. They use traditional techniques and applied more modern patterns using the old craft.
The last part of the series is about Steiner 1888, a weaving mill which has been producing the traditional Loden since 1888, typically the "Schladminger jacket" that was invented in this region.