51 Comments
A MYSTERY resolved: Depth of Field, Aperture & ND filters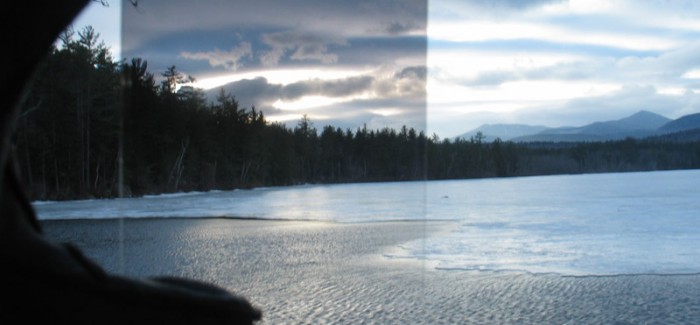 On

March 29, 2010

http://www.ninofilm.net
OTHER PARTS OF THE SERIES SO FAR:
Essential kit for your Canon T2i/550D if you're on a budget:
Part 1: Basic lenses
Part 2: Batteries, memory cards & bags
First of all: Sorry guys, I know it's been a while, but I've been quite busy with some new projects I will be able to talk about soon.
So finally here is the third part in my series of essential T2i accessories if you're on a budget. Today, I'm going to tell you all you need to know about shallow depth of field and how to achieve it, and that will lead us directly to aperture and ND filters.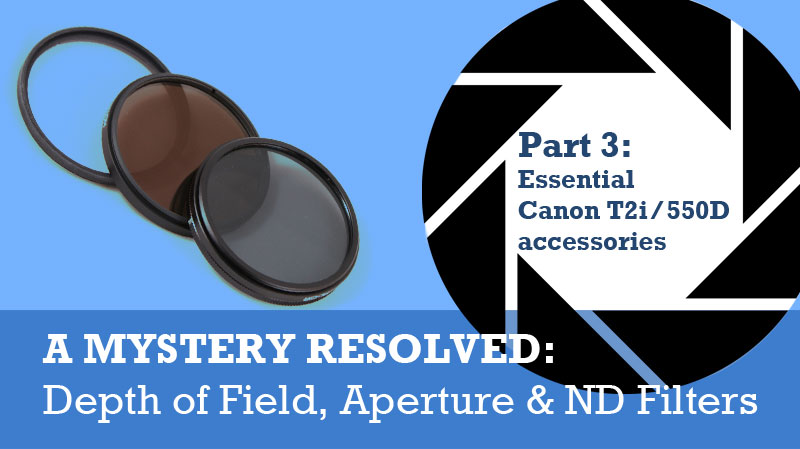 Since I first posted my 550D / Rebel T2i test film "FEBRUARY", I keep getting questions about how I achieved the very shallow depth of field look.
It's of course all about physics, and I'll explain the basics today – but we're practitioners, so we need to know about how to achieve it, not how it works on paper.
Apart from their very high light sensitivity (compared to the usual video camcorders), one of the main advantages of these new Video DSLRs is their shallow depth of field look. All of us have grown up with movies and therefore we have learned that the image we see in cinemas is the "gold standard". This gold standard was very hard to achieve until these cameras came up. Of course, shallow depth of field isn't the only feature that makes an image look filmic, but it is very important and probably one of the most distinguishing features. (Another problem used to be the "interlaced look" of video camcorders until they became able to shoot progressive frames, just like film. And of course the 24 frames per second that we are used to from movies.)
So how do you get a shallow depth of field look?
There are three main factors influencing the depth of field:
1)   The sensor of the camera has to be large. The APS-C-sized sensor inside the Rebel T2i / 550D is actually very similar in size to a 35mm motion picture still frame. Therefore, it is possible to achieve very similar results. A 35mm still sensor is even larger, and therefore the DoF is even shallower – currently, only the 5Dmk2 is able to achieve this in the DSLR video field.
2)   Wide apertures. I can't stress this enough. It is essential that you use fast lenses that offer wide apertures. The wider the aperture, the shallower the depth of field will be. Smaller numbers mean wider apertures (e.g. f/2.8 is wider than f/3.5). Yes, these lenses are expensive, but you will be able to shoot in low light and have a very shallow DoF – both of which is hardly possible with cheap glass.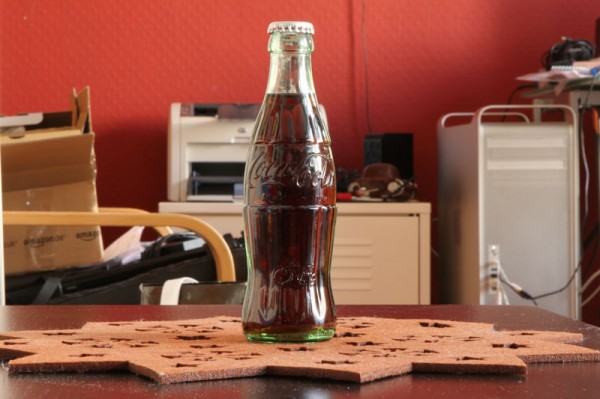 3)   Long focal lengths. The longer the focal length of your lens, the shallower the DoF will be. When shooting "FEBRUARY", I mainly used a 70-200mm f/2.8 lens, which effectively becomes up to a 320mm lens on the T2i/550D. (Because a full-frame 35mm still image sensor is even larger – like the one the 5Dmk2 offers – and that's what those focal length info on the lenses always refer to. The T2i/550D as well as the 7D sensor offer a magnification factor of 1.6.)
Let's focus on the aperture part today. When you are shooting stills, there are two ways to control the exposure (and therefore 'brightness') of your images: aperture and shutter speed. A wide aperture allows a lot of light to get into the camera, therefore the shutter speed can be reduced.
Photographers often work with either shutter or aperture priority mode on their DSLRs, where you can control one of the two and the other one will automatically be adjusted. E.g., if I want a very shallow depth of field look as a photographer but I don't want to experiment with exposures, I will use aperture priority mode and open the aperture as wide as possible. The shutter will then automatically adjust to expose the image perfectly.
While the aperture controls how much light comes to the sensor, the shutter speed controls how long the sensor is exposed, i.e. how long the aperture stays open.
But this is the crucial difference between shooting stills and shooting video: You usually don't change the shutter speed when shooting video at all. In most cases, it should stay at double the amount of the frame rate you're shooting with (or as close to that as possible). E.g., when you're shooting 25fps, shoot at a shutter speed of 1/50 to achieve the most cinematic motion you can get.
This is called the "180 degree shutter rule" and Tyler Ginter has a great blog online explaining this in detail.
You need to change the shutter speed when shooting video e.g. when shooting under fluorescent light (to reduce flicker) or shooting at higher frame rates for slow-motion (e.g. shooting 720p60 with the T2i/550D you should adjust shutter to 1/120).
So you might ask: How can you achieve shallow depth of field when it's bright outside? You still have to shoot at a wide open aperture and can't change the shutter speed, but that's much too bright on a sunny day, so you have to step down the aperture to get a correctly exposed shot. But then the shallow depth of field is gone again. What to do?
This is exactly where neutral density (ND) filters come in handy. ND filters reduce the amount of light reaching the sensor. This means you can achieve exactly the aperture setting (and DoF) you strive for using the correct ND filter!
Professional and semi-professional video camcorders often have two steps of ND filters built right into the camera. This is not the case with DSLRs – you have to buy them separately, but they are an absolutely essential purchase. I didn't have an ND filter when shooting "FEBRUARY", that's why you won't spot any shallow DoF shots in bright sunlight in this film – I had to step down and was only able to open up the aperture in shadowy or dark scenes.
There is a wide range of ND filters available – you can buy them in different intensities and different sizes/diameters. The sizes part is the one which can be quite annoying when using them on DSLR lenses: Many lenses have different diameters, so you need to have the same filter in different diameters to use them with every lens.
But there are great sets available that are not that expensive. ND filters are really an essential purchase for DSLRs, because they lack the built-in filters of 'proper' video camcorders.
Additional to the normal ND filters, there are now two great products that allow you to vary the amount of light going through. These are called Singh Ray Vari ND (B&H product link) and Genus ND Fader (B&H product link) and you can change the intensity of their light transparency by turning them.
Unfortunately, both products seem to be sold out at retailers currently. Be careful with purchases through eBay as there are many bad filter products floating around (often rip-offs with the same names but worse quality) and you don't want to use a filter that shifts the color of your white balance (something that is very, very annoying).
A specific variant of ND filters are graduated neutral density filters, called 'ND grads' by many. Part of the glass consists of a neutral density filter, which gradually (or abruptly) transitions into a clear glass part. This is especially useful for shooting landscapes, where the sky is often much brighter than the ground. These filters give you the possibility to expose evenly.
An alternative to all these filters are matte boxes that will immediately pimp the look of your DSLR to a serious movie camera 🙂 … but apart from reducing lens flares etc., these matte boxes are there to hold your filters. You won't have to have a different filter for each lens with a matte box, but of course it's an additional investment. I will take a look at those at some other time.
For now, I can suggest you have a look at the Genus matte box (B&H link) – I've tried it and I think it's a great value for the money. The Redrock Micro DSLR bundles, e.g. the great Cinema Bundle are also worth having a look at, it includes a follow focus as well (also something I will cover in the future).
If you want to help me maintain this blog, I'd be grateful if you purchase through my affiliate links at Amazon or B&H Photo! Cheers guys.
Next time in this series, I'll take a look at audio recording options for DSLRs and of course especially if you're on a budget and use the Canon Rebel T2i / 550D.
OTHER PARTS OF THE SERIES SO FAR:
Essential kit for your Canon T2i/550D if you're on a budget:
Part 1: Basic lenses
Part 2: Batteries, memory cards & bags