52 Comments
My thoughts on the new Canon EOS 60D & Canon L lenses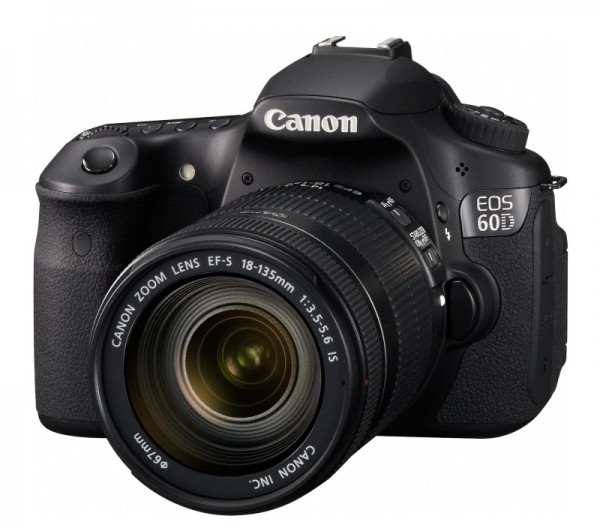 UPDATE October 4, 2010: 60D now shipping!

Surprisingly, the Canon 60D is already in stock and shipping from Amazon.com – quite a bit earlier than expected! If history tells us any lesson, it might sell out soon as the T2i initially sold out after only 2 days, and it took them months before retailers had any significant supply of the camera again.
As most of you might have heard by now, Canon has announced the EOS 60D, the successor to – you guessed it – its 50D model.
At $1.100 body-only, it's positioned between the entry-level T2i/550D and the 7D and picks the "best of both worlds" regarding its features.
Like all new Canon DSLR models, it shoots beautiful 1080p video, and it is to be expected that it is the exact same quality that the 7D and the T2i/550D deliver. The CMOS sensor has the same size and resolution (APS-C with 18 MP) – I in fact think it's the exact same sensor as in those two, because I doubt that Canon would expensively develop a new sensor for one model alone (why should they).
New features relevant for DSLR video shooters
Now we finally have a Canon DSLR that has an articulated screen, which might be much more significant than you think. Ever since I started shooting with Canon DSLRs, I have missed a way to quickly get those low- and high-angle shots that I need. With the 60D, this just became a whole lot easier.
The second feature that is a real improvement over the other lower-priced DSLR models is the possibility to disable automatic gain control for audio. Now you can set your levels just like on a 5D Mark II. There is absolutely no reason why Canon doesn't introduce this feature with a firmware update to all their other video DSLRs, other than marketing. Come on, Canon! Give us automatic gain control on your other DSLRs as well – it's essential if you want to use the mic-in port with something like a Rode VideoMic (which is, by the way, quite good for what it costs).
As DPreview reports, it isn't a "real successor" to the 50D as they changed several things about the camera body. They repositioned the entire model as its body is now "less professional" as before: It used to be made of metal, now it's plastic (though better than the T2i/550D), and it became slightly smaller altogether.
It features several things that people are missing from the T2i/550D: A second wheel for aperture adjustment (on the T2i/550D, a separate button has to be pressed while turning the wheel on the top of the camera, which is quite cumbersome at times), and a small LCD on top displaying key information. This is even more useful with the articulated screen as you can switch off all the insertions on the coloured LCD to judge the image and still be able to see your settings. This is a huge improvement over the T2i/550D. (Check out my original review of the T2i/550D including the test short "February" here.)
Who is this camera for?
Every DSLR video shooter who doesn't like the sometimes flimsy handling of the T2i/550D, but doesn't want to spend twice as much money for the 7D, which delivers the same image quality, has just gotten one more option. The 60D's articulated screen and the manual gain control are improvements even over the more expensive 7D, while the 7D is still the one of the most robust DSLRs with its magnesium alloy body and weather-proofing.
It's a tough call that just got a bit tougher 🙂
The Canon EOS 60D is already available for pre-order at Amazon.com. The T2i/550D sold out very quickly and they are still in short supply – so I hope they learned from their past mistakes and produce more of those puppies!
Canon's new EF lenses (L series)
Little attention has been given to Canon's introduction of series of new EF lenses (L series – the best they make).
With the EF 70-300mm f/4-5.6L IS, the EF 300mm f/2.8L IS II and the very interesting EF 8-15mm f/4L Fisheye these introductions are at the very wide and long ends of the lens spectrum, respectively. Can't wait to get a chance to try these.
Head over to Rob Galbraith's blog for a detailed rundown of these lenses and more.
Canon EOS 60D introduction – OFFICIAL PRESS RELEASE