One Comment
Every Step You Take – 1-hour documentary on CCTV in UK, for free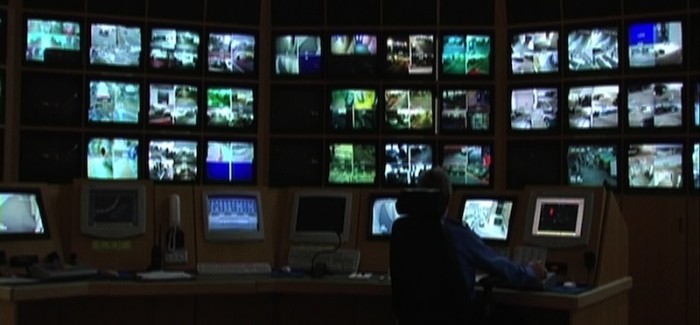 On

July 4, 2013

http://www.ninofilm.net
My friends in the United States of America are celebrating their Independence Day today. As a reminder that independence from oppression of any kind is a very fragile condition that needs to be fought for constantly, and in honor of Edward Snowden, I am putting "Every Step You Take" online for free as of today.
Enjoy.
And please share away!
A little background on "Every Step You Take" (2007):
When I was still studying film, I spent one semester in England and started my work on a documentary about the omnipresent video surveillance in the United Kingdom. I teamed up with fellow exchange students from Spain and Austria and we started doing a lot of research on the matter – after all, we were surprised that the British public did not at all see video surveillance as an invasion of their privacy. And that despite the fact that the United Kingdom is the most pried-on country in the world, with millions of cameras in public and private spaces.
No one had done a critical documentary on the subject before in the UK – which surprised me enormously. The question that loomed over my head: How can a people that is so fiercely against the introduction of something as simple as identity cards be totally okay with surveillance cameras following their every step in public?
We finished a 15-minute version by the end of the semester – it already contained some unbelievably eye-opening material, much of which is included in the final version. However, after returning to Austria, I couldn't let the matter rest. I went back to the UK one year later, made this my diploma project, shot a whole range of new interviews and b-roll with a new team, and edited a 1-hour version of the film over the course of several months. At the same time I wrote my diploma thesis of almost 200 pages on "Video Surveillance in the United Kingdom" (in German) – so you could say I am an expert on that subject. Click here to read the entire thesis (in German) if you are interested.
This film took the majority of my time in 2006 and was finished in early 2007. However, I think it is more relevant today than it was ever before and I am still very, very proud of this film. Working on this has really sparked my interest in my favourite film genre, documentary filmmaking.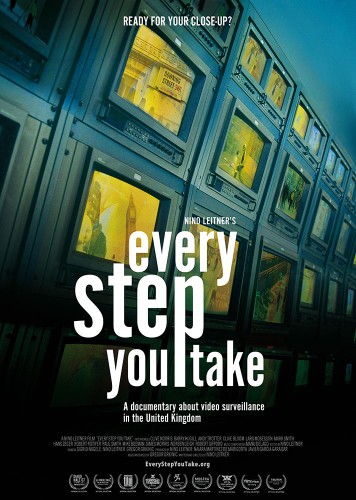 Over the past few years, "Every Step You Take" made its rounds on countless film festivals around the world (I went to Brazil, England, Germany and many other countries with it), it was nominated and awarded with a range of prizes and also bought broadcast by TV channels in Canada, Hong Kong, Austria and elsewhere. To find out more about all the festivals and to see a lot of interviews with me about the film and the subject matter, head over to the dedicated blog site I set up for "Every Step You Take" by clicking here.
When you watch this film, please keep in mind that it was still shot on MiniDV (on one of my all-time favourite cameras, the Pansonic DVX100A). So of course this is far from the look we have quickly gotten used to over the past few years – but it was the first MiniDV camera that was able to shoot in real 24/25p and we considered that alone very "filmic" at the time. Technologically, we have come a very long way since then, but in the end it's still all about the content (that of course says the director in me, not the DP).
FULL CREDITS:
INTERVIEWEES
IN ORDER OF APPEARANCE

Professor Clive Norris
University of Sheffiield

Barry Hugill
Liberty Civil Rights Group

Andy Trotter
British Transport Police

Professor Clive Bloom
Middlesex University

Dr. Lars Mosesson
Solent University

Mark Smith
Southampton CCTV Manager

Dr. Hans Zeger
ARGE Daten

Robert Rotifer
Musician / Journalist

Paul Smith
Safe Speed Campaign

Mike Beeman
Student

James Morris
Shoreditch Digital Bridge

Noreen Leigh
Shopkeeper in Southampton

Robert Gifford
Parliamentary Advisory Council for Transport Safety

PERFORMERS
IN ORDER OF APPEARANCE

BIG BROTHER INTRO SEQUENCE 

Girl with teddy: Dorothea Koniszewski
Jade: Katharina Dietl

 
MOCK CCTV SURVEILLANCE IN BRITAIN

Guy on street: Gregor Grkinic

Girl in park: Naiara Martinez de MarigortaMOCK CCTV SURVEILLANCE IN AUSTRIA

Chewing gum receiver: Gregor Grkinic

Chewing gum donator: Ivica Putnik

Girl in the window: Lucie Jager

CCTV FOOTAGE REQUEST SOUTHAMPTO

Caller: Javier Garcia Garaizar

Test person under surveillance: Gregor Grkinic

ADDITIONAL COPYRIGHTED FOOTAGE

World Trade Center Terror Attack
BBC

London Bomb Attack Tube Wreckages
ABC Online

Digital Bridge Demo
Shoreditch Trust

Capture Omniscape 360 CCTV Demo
Fairfax Electronics

Facial recognition and ANPR software demos
Intelligent Security Systems, Inc.

Facial recognition software and camera demo
Old Dominion University – Vision Lab

Behaviour Recognition CCTV Demos
Eptascape, Inc. & General Electric

2004/05 PRODUCTION CREW

DIRECTOR

Nino Leitner

EXECUTIVE PRODUCERS

Naiara Martinez de Marigorta
Javier Garcia Garaizar

RESEARCH

Naiara Martinez de Marigorta
Javier Garcìa Garaizar
Nino Leitner
Gregor Grkinic
Toni Mir Marì

INTERVIEWERS

Nino Leitner:
Barry Hugill, Clive Norris, Mike Beeman, Vox Pops Southampton

Naiara Martinez de Marigorta:
Lars Mosesson, Mark Smith

Javier Garcìa Garaizar:
Noreen Leigh

Toni Mir Marì:
Vox Pops London

Gregor Grkinic:
Vox Pops Vienna

ACTION / BACKGROUND CAMERA

Nino Leitner
Toni Mir Marì

INTERVIEW CAMERA

Gregor Grkinic:
Barry Hugill, Clive Norris

Nino Leitner:
Lars Mosesson, Mark Smith, Mike Beeman, Noreen Leigh

SOUND

Gregor Grkinic

2006/07 PRODUCTION TEAM

EXECUTIVE PRODUCER / DIRECTOR

Nino Leitner

INTERVIEWER

Nino Leitner:
Clive Bloom, Robert Gifford, James Morris, Robert Rotifer, Paul Smith, Andy Trotter

ACTION / BACKGROUND CAMERA

Sigrid Nagele
Nino Leitner

INTERVIEW CAMERA

Sigrid Nagele:
Clive Bloom, Robert Gifford, James Morris, Robert Rotifer, Paul Smith, Andy Trotter

RESEARCH

Nino Leitner

ASSISTANT DIRECTOR

Gregor Grkinic

PRODUCTION ASSISTANCE / SOUND

Andreas Tschabuschnig
Martin Unterlechner

EDITOR / POST-PRODUCTION

Nino Leitner

COLOUR GRADING

Evamaria Schaller

SOUND MIXING

Martin Unterlechner

GERMAN TRANSLATION (DVD SUBTITLES) 

Katharina Dietl

SPEAKER / LANGUAGE ADVISOR

Stuart Freeman

CORPORATE DESIGN

marinas.at
Sandra Bitschnau

MUSIC

"SLEEPING NEVADA"

Composed by
Manu Delago

Performed by
DAMENSATTEL

Christoph 'Pepe' Auer
BASS CLARINET

Manu Delago
HANG

Lucas 'Lurz' Geiler
BASS

Anda Tentschert
FENDER RHODES

'SLEEPING NEVADA ELECTRONIC'

Composed & Produced by
Manu Delago

Performed by

Manu Delago
ELECTRONICS

Martin Ohrwalder
TRUMPETS

"SLEEPING NEVADA ZRUL EDIT"

Produced and Performed by
Lucas "Lurz" Geiler

THE DIRECTOR WOULD LIKE TO THANK
In alphabetical order

All Interviewees

Mike Baker

Sandra Bitschnau

Manu Delago

Katharina Dietl

FH Salzburg / MultiMediaArt

Stefan Fleig

Stuart Freeman

Lucas 'Lurz' Geiler

Gregor Grkinic & the original crew

Lucie Jager

Sebastian Lafitte

Steven Lomenech

Michael Manfé

Marinas Werbegrafik

Ivica Putnik

Evamaria Schaller

Alexander Schönauer

Ilka Schulz

Solent University

Studiengang ITS/FHS

Andreas Tschabuschnig

Martin Unterlechner

and
His parents,
Marina and Walter Leitner

SPECIAL THANKS 

Sigrid Nagele

Jenny Morgan

CREATED AS PART OF THE DIPLOMA THESIS "Videoüberwachung in Großbritannien – Sinn und Unsinn von CCTV"by Nino Leitner 2006at the Salzburg University of Applied Sciences Fachhochschule Salzburg / MultiMediaArtadvised by Dipl. AV Ilka Schulz Dr. Michael ManféWRITTEN, PRODUCED & DIRECTED BY Nino LeitnerEveryStepYouTake.org