10 Comments
DitoGear DriveCam Slider (for timelapses) received
Today I quizzed my 8.000 Twitter followers what they guessed was inside a giant package I received from UPS today … some got it right, and here it is:
The DitoGear DriveCam Slider for timelapses (1m version)!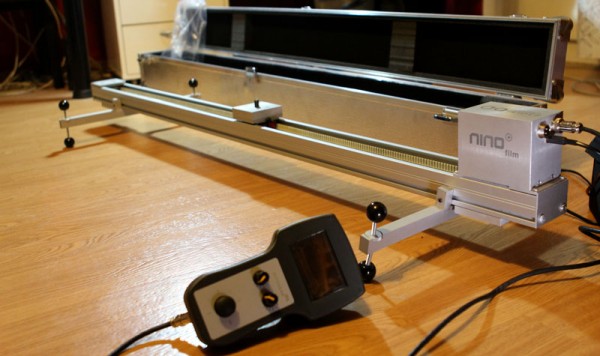 Very surprisingly, the nice folks at DitoGear from Poland (one of them being Patryk Kizny, well known for his jaw-dropping HDR timelapses) put my logo on the slider! Wow! I had no idea about this. So I guess I could call it the limited edition Nino Film Logo DriveCam Slider 😉 (pun intended).
I will test this gear inside and out over the course of the coming weeks.
It looks like I will also be able to get anyone who wants to buy one of their products a rebate (!), but more on that a little later. In the meantime, I'll start playing with my new toy 🙂