4 Comments
Goethe-Institut Schools: Partners for the Future [Image Film]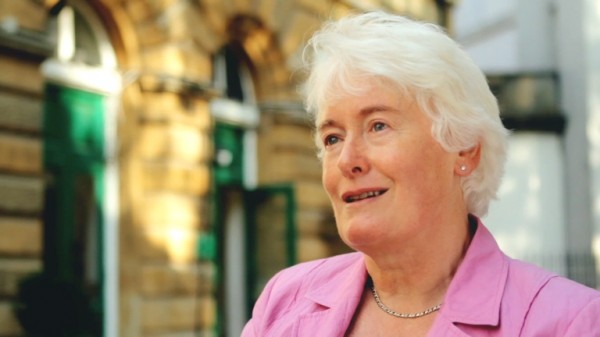 Back in May, I went to the UK to produce, direct and shoot this image film for the Goethe-Institut. The Goethe-Institut "is a non-profit German cultural institution operational worldwide, promoting the study of the German language abroad and encouraging international cultural exchange and relations."

We shot this promotional film for the London branch of the Goethe-Institut. In this film, the importance of learning foreign languages for British students of different ages is emphasized, with examples from successful schools from Glasgow (Bishopsbriggs Academy), Crewe (near Manchester, Leighton Primary School) and London (St Marylebone School).
We went to all these places in only a few days and had some amazing conversations with students and teachers. I was honestly surprised that so many English students speak my mother-tongue German and are often quite good at it – English-speakers are not particularly known for their knowledge of foreign languages, and it's not compulsory to learn a foreign language in the UK any more (it used to be).
One of our interviewees was Margaret Mountford, who is very well-known in Britain due to the fact that he was Lord Sugar's advisor in the UK version of The Apprentice. She chairs the board of governors of St Marylebone, an inner-London comprehensive school for girls.
We shot this on two cameras, the Canon 550D (T2i) with my Canon EF 24-70mm f/2.8 L and a Panasonic AG-HVX200. Both were used during interviews, as you can certainly point out, and it worked quite well. Although I have to admit that I like the image of the much cheaper 550D during interviews much more – of course there are years between the release of these two cameras, but it's still amazing how far the filmic look has evolved in such a short time. (The HVX200's image was considered filmic when it was released only 4-5 years ago!)
Thanks to Zarife Soylucicek at the Goethe-Institut London for her trust and dedication, as well as to my very talented assistant in the United Kingdom, Martin Koddenberg. And of course to Achim Jedelsky, without whom this project would not have been made.