No Comments
Upcoming Sony FS7 II / FS5 Workshops in London, Cologne, Berlin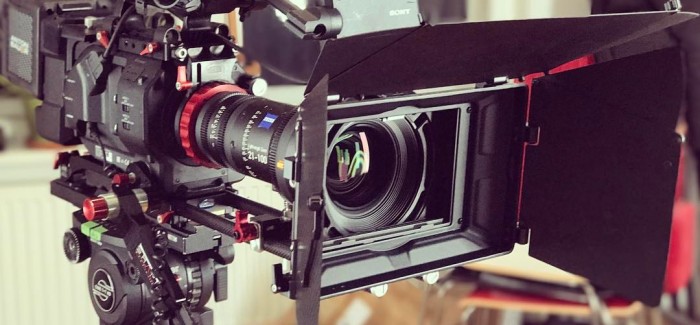 On

February 15, 2017

http://www.ninofilm.net
I am happy to announce that I am giving a series of workshops at Sony dealers in London, Cologne and Berlin over the course of the next two weeks. They are all free to attend, but you have to sign up online prior to the event.
I will be talking about the features of the Sony FS7, FS7 II (and the differences), the FS5 and some other relevant Sony cameras, as well as my experiences with the cameras and some work examples. I will be giving tips and tricks on how to deal with the cameras in different conditions and with different setups. Of course there will be plenty of time for questions and hands-on.
Here are the content details – don't crucify me if I deviate from some of these points following people's interest 😉
Fixed vs Interchangeable lens (Super35 vs 1-inch) and Super35 vs. 35 Full Frame (FS7/5 vs. a7S II / a7R II)

Main differences and improvements between FS7 and the new FS7 II:

Clear image zoom (FS5, a7S II, a7R II, Z150 & X70) & center crop in FS7

Variable ND (FS5 & FS7 II)

HFR Shooting (FS7 180fps continuous, FS5 240 fps buffered, Z150 120fps continuous – HFR modes in Alpha series cameras)

XAVC Codec – different flavours explanation, pro's and cons (All)

Slog & Picture Profiles – different options, hints and tips (Mostly FS5 & FS7)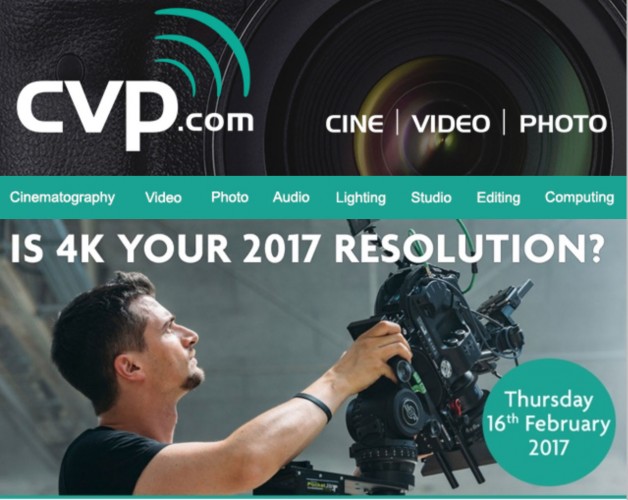 London – CVP Fitzrovia – 16 February, 2017 – sign up and details here
First off is London, with a Sony 4K Masterclass at CVP Fitzrovia tomorrow – there are two slots (morning and afternoon) – I just heard that there already over 110 people RSVP'd, so you better get there early to get a place to sit.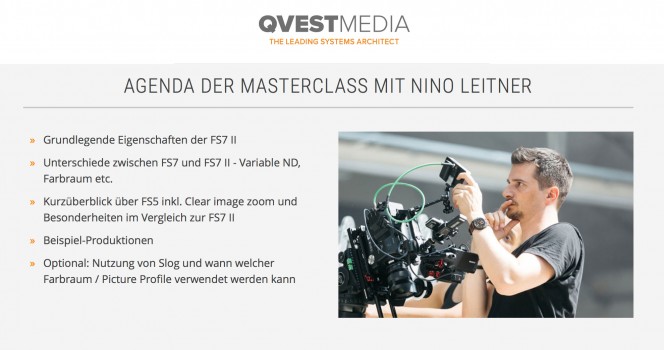 Cologne – Qvest Media GmbH (in German) – 21 February, 2017 – sign up and details here
Berlin – Qvest Media GmbH (in German) – 28 February, 2017 – sign up and details here