8 Comments
European HDSLR Masterclass in Majorca in September Book quick for huge discount!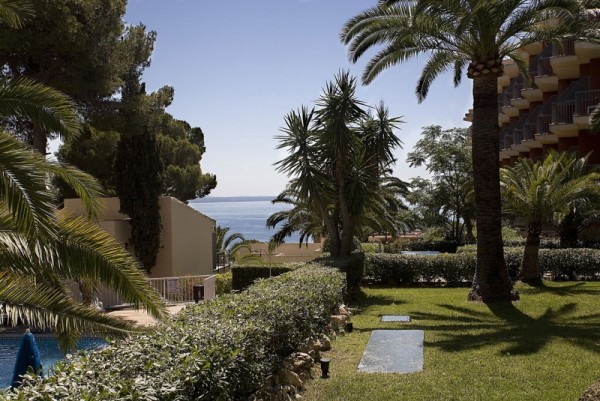 Join us on the beautiful Mediterranean island of Majorca for our European HDSLR Masterclass! I will host a three-day intensive course on everything related to shooting movies with HDSLR cameras together with Sebastian Wiegärtner.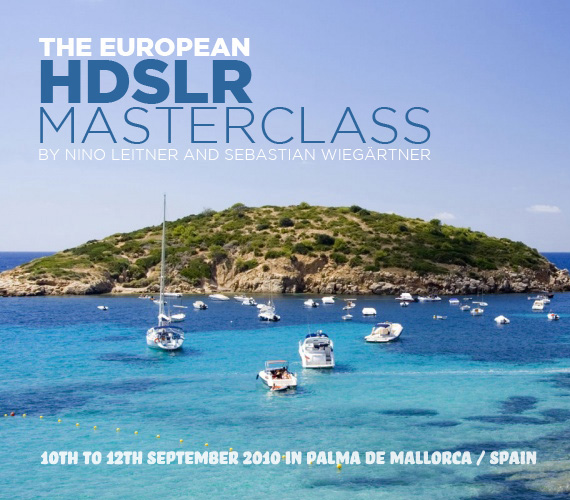 In this Garden of Eden, we will teach you everything you need to know about these cameras, and more importantly, how to use them properly and efficiently in different set situations. You will learn the gear inside and out!
SPECIAL REBATE for bookers extended until Saturday, August 14th, 2010:
EUR 849
(after that, the regular price will increase to EUR 1.149, so better hurry up!)
The price includes the following for each participant:
• 2 nights in double room for single use including breakfast and dinner
• training material
• workshop package including snack catering during the day
• excluding flights and other travel costs
Please contact us via masterclass@ninofilm.net for booking information.
Here you can download the schedule for our HDSLR Masterclass.
The theory, the practice and some post production essentials – it will all be there, jam-packed in three full days. And don't think this will be 'standard operating procedure': We will be there for you all day, also in the evenings, to shoot with you hands-on, coach you and give you all the advise you want. And if we're ever done, we will celebrate and enjoy legendary Majorca's nightlife and a drink or two 😉
WHAT?
The 1st European HDSLR Masterclass, teaching you everything you ever wanted to know about HDSLR filmmaking.
WHEN?
September 10th-12th, 2010
WHERE?
Palma de Majorca, Spain.
To be even more precise: We will all stay at the luxurious Hotel Riu Palace Bonanza **** (more details see below).
HOW MUCH?**
Only EUR 789 (or £679) for early bookers until August 5th, 2010. That's Thursday already, so better hurry up! After that, the regular price will be EUR 1.049 (£899).
These prices include 19% VAT, so if you have a company or your company sends you, it will be even cheaper for you!
If you want to join us, better hurry up – places are very limited!
We only take up to 15 participants in order to be able to guarantee the quality we want to deliver. Move quick to guarantee your space!
In order to guarantee your space, you have to deposit EUR 200 via PayPal within 2 days, the rest of the money must be paid by August 27th, 2010. E-Mail us at masterclass@ninofilm.net for any questions and bookings!
QUESTIONS and where to book?
E-Mail us for details: masterclass@ninofilm.net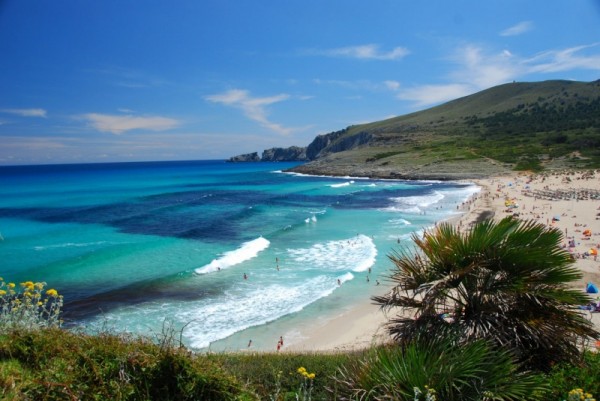 The 1st European HDSLR Masterclass will take in Majorca for several reasons, most notably its amazing scenery, (mostly) incredible weather and last but not least because of the fact that you can fly in from around Europe (and even further away) at VERY low prices.
Our European HDSLR Masterclass will be supported by a range of sponsors, among them DENZ and ZEISS, two major German producers of quality motion picture gear. Further sponsors will be revealed in the coming weeks.
The opportunity to hold this European HDSLR Masterclass has arisen only recently, so we are still in the middle of the planning stages of it. We are happy to receive all your suggestions for what you want covered especially during the Masterclass, please use the comment section below – and check back frequently on this blog post to stay on top!
**IMPORTANT INFORMATION:
Payment via  money transfer or PayPal, please request either of which via masterclass@ninofilm.net. When paying via PayPal, please be aware that you will be charged for additional PayPal fees. Our EARLY BOOKERS offer for EUR 789 (or £679) requires up-front deposit payment of EUR 200 via PayPal. Please contact us for instructions.
This Masterclass will take place with at least 5 and no more than 15 participants, in order to guarantee the quality we're after. It will be held in English, with the optional possibility of some parallel training sessions in German if requested.
The price includes three full days of workshops, including two nights (in double rooms for single usage) at the wonderful and hand-picked Hotel Riu Palace Bonanza ****, including breakfast and dinner as well as snacks during the day. The stay can optionally be extended for up to a week in the same room, but this has to be stated when you book the Masterclass with us. It is also possible to bring another person and share a double room. You can find prices for additional nights and shared double rooms below.
The flight is NOT included in the price and has to be booked separately. Transportation from and to the hotel (taxi) has to be booked and paid separately. Due to the incredible amount of flights going in and out of Majorca from around the continent every day we are unable to offer you a package that includes the flight and transportation.
So please check your flight connections from and to where you live before you book the Masterclass with us. For finding the best flight deals we recommend using checkfelix.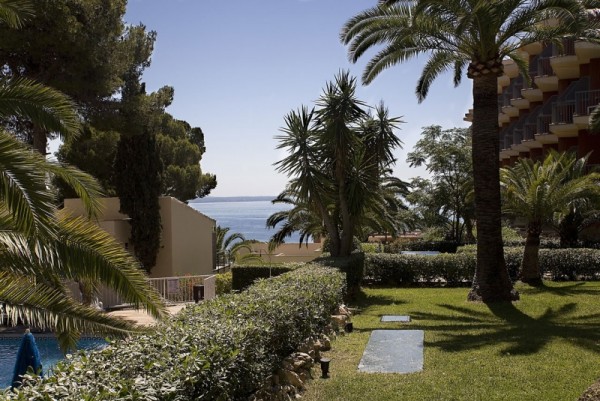 Why do we do this?
1. Incredible demand.
Apart from our professional filmmaking lives, both Sebastian and me write popular blogs on filmmaking. As a consequence, we get lots of questions from filmmakers about shooting video with DSLRs every day, from amateurs to aspiring filmmakers and seasoned cinematographers alike.
So why's that? This one is easy to answer: Shooting with DSLRs really is a different way of working if you are coming from traditional video or even photography backgrounds. One has to work around these cameras' quirks in order to reach their huge potential, which can result in images that are practically indistinguishable from shooting on film stock. In terms of practical on-set work, it is more similar to working with a film camera than a traditional video camcorder, and this definitely has to be trained.
2. Europe needs to catch up.
Both Sebastian and I feel very much that while shooting in professional environments with DSLRs is quickly gaining ground in the US currently, Europe's film and broadcast industries are only very slowly catching up and seem even more hesitant to embrace DSLRs as their tool of choice for specific productions. We want to help change this around and bring all our expertise to the table by offering this intensive three-day programme that takes you all the way from theory to practice and post production with these amazing new tools.
3. Fun!
Last but not least: We want you to have fun, and of course we want to have fun with you as well. What better place than Majorca can you think of? It's one of Europe's premiere vacation destinations, offering amazing sceneries and natural landscapes that only wait to be discovered by our cameras and imagination!
And why only stop at 3 days? We managed to make a special deal with the luxurious Hotel Riu Palace Bonanza ****:
If you want to spend your time on the sunny island with your partner or just extend it by some days, we can do all the billing and booking for as well.
Extension & partner packages:
| | | | | |
| --- | --- | --- | --- | --- |
| | Option | Price per night & person | plus 19% VAT | Total price incl. VAT |
| | | | | |
| 1 | Extension day per night & person, incl. breakfast & dinner (two blocks from the beach) | EUR 90 | EUR 17 | EUR 107 |
| 2 | Additional person in shared double bedroom incl. breakfast & dinner (two blocks from the beach) | EUR 75 | EUR 14.25 | EUR 89.25 |
| 3 | Surcharge for room at beach front | EUR 35 | EUR 6.65 | EUR 41.65 |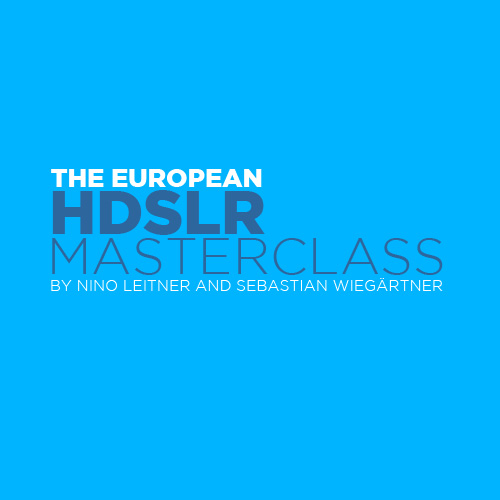 Have a look at a sample film that I have shot with a Canon EOS 550D as part of the first review of the camera:
FEBRUARY is one of the most successful films that have been shot with the 550D/T2i camera so far and has been watched about 160,000 times (all versions on Vimeo and YouTube).
Please also have a look at one of Sebastian Wiegärtner's films: