One Comment
"The Owner" in the Guinness Book of World Records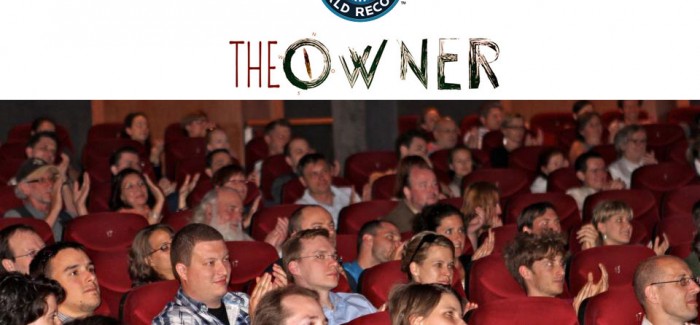 On

February 4, 2013

http://www.ninofilm.net
The international collaborative feature film "The Owner", on which I directed one of its 25 episode and was DP on another, recently broke into the Guinness Book of World Records as the feature film with most directors (25).
The previous world record holder for most directors on a feature was Paris, je t'aime, a film directed by big shots like the Coen brothers, Wes Craven, Tom Tykwer or Gus Van Sant.
We are very happy about this record and I'm also very happy to announce that CollabFeature "The Owner" is now available for streaming/download (see below).
The official entry text from the Guinness Book of World Records reads:
The multi-language independent feature film "The Owner" (2012) was directed by 25 directors from 13 countries. The film follows a backpack on its journey around the world, interweaving a variety of cultures, languages and film styles into one single narrative. The film premiered around the world on 25 May 2012.

The film's directors are Xavier Agudo, Mike Canzoniero, Francois Coetzee, Martin de Barra, Todd Felderstein, Nicolas Fogliarini, Yango Gonzales, Nino Leitner, Craig Lines, Vishesh Mankal, Varun Mathur, Steve Murphy, Arne Nostitz-Rieneck, Asmit Pathare, Neha Raheja Thakker, Adam Ruszkowski, Alexander Schoenauer, Sabine Sebaali, Prashant Sehgal, Fahad Saikh, Marty Shea, Brian Shephard, Nicole Sylvester, John Versical and Rafael Yoshida.