One Comment
Dutch YouTube Gathering in Utrecht, Netherlands – Workshops – May 22-23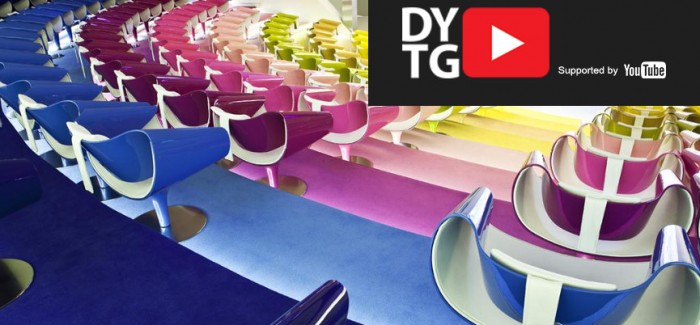 On

May 21, 2015

http://www.ninofilm.net
YouTube is the an omnipresent force in the world of online video, and there are more and more people earning their living by producing regular shows on YouTube, getting a cut of the Google advertising money and sponsoring.

These videos become popular and sometimes go viral because of their content and the people presenting it (very often direct-to-camera). However, some YouTubers are lacking some skills in filmmaking to make their stuff even better and thereby more successful – prettier to look at, better sounding – in short, more professional.
That's why I've teamed up with G-Technology to host a bunch of workshops at the Dutch YouTube Gathering, an annual (crazy!) event in the town of Utrecht, where thousands of eager attendees descend on a convention center for two days to network, learn, share and shoot.
You can find out all details on the event website here: DYTG.nl
And here's a trailer from a past event:
Here is the content of my workshops – and the schedule for the workshops on May 22 can be found here:
– Interview and Lighting shoot:
As quality expectations of audiences are rising, YouTubers need to adjust their standards – and with new video technology, achieving professional filmic results has never been as easy as it is now. Filmmaker Nino Leitner will be presenting the basics of professional interview shoots – how to select the right location for the background, how to light a basic interview and how to get proper voice recording, even if it's yourself direct to camera – on a budget!
– What's the future of online video?
Media consumption is changing more rapidly than traditional media is adjusting – and the media content needs to follow, and change its form. Filmmaker Nino Leitner will present one of his recent projects that was specifically tailored to an international online audience – a series of point-of-view (first-person) tourism ads for Austrian Tourism Council. he will talk about the goal, the challenges, the gear, the end result and its reception.
– Video effects & Colour Grading / Editing of Sound
In this workshop, filmmaker Nino Leitner will give a brief overview of quick edits and tools that can give you a very filmic and professional look of your footage for your online content. He will talk about the software FilmConvert, and how to mix footage from very different cameras and how to make it look alike with it. He will also touch on editing sound, specifically interviews, and how you can make your video messages "snappier" through smart editing.