43 Comments
8mm Vintage Camera – iPhone App Review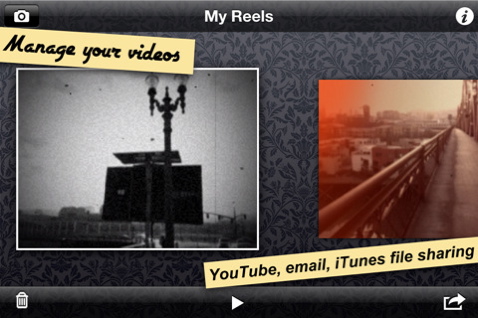 I recently stumbled upon this iPhone App that I wanted to tell you about.


It's called 8mm Vintage Camera and it's basically mimicking the look of old 8mm film stock and lenses using the iPhone's camera(s). This is something quite new as most iPhone "image enhancers" like the amazing Plastic Bullet or Instagram are for stills only. This is quite understandable as it needs quite some processing power to process these effects onto the moving images in realtime – and that's exactly why this app doesn't record in HD, but that really doesn't matter – the effects are stunning anyway. After you finished your recording, you can upload directly to YouTube or just save to your camera roll to download to your computer or use in another app (even iMovie for iPhone for editing, for example).
So do check out the video review and let me know what you think. Sorry for the skipped frames in the video, the iPhone wasn't able to process the screen capture fast enough – so I will reduce the capture quality next time I do that, then it should work just fine.
8mm Vintage Camera is $1.99 on the App Store (€1.59 in Europe) and a must-buy for any iPhone 4 or iPhone 3GS user. iOS 4.1 is a requirement.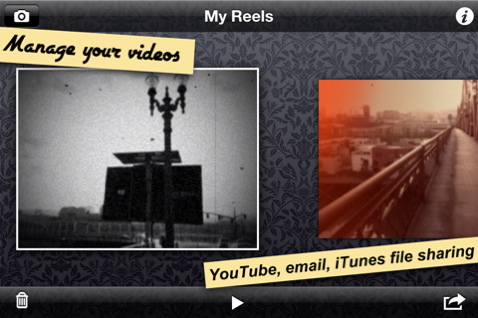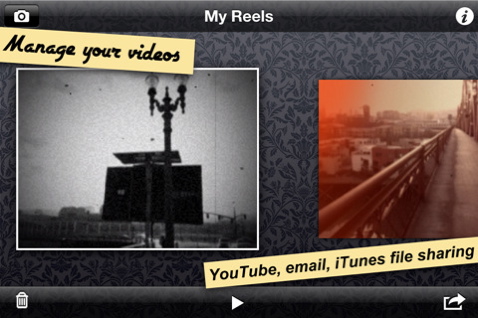 Comparison between "real" and "fake" 8mm:
Someone made me aware of a comparison video somebody did between "fake 8mm apps" and actual 8mm film (HD telecine). Of course this is very unscientific, but still fun to watch:
Ice Hockey test drive by Storme Wood
Storme Wood read this blog yesterday and gave the app a shot at his son's ice hockey practice – check it out!