50 Comments
Short film: "Construction Waltz"Up in the Air with Canon T2i/550D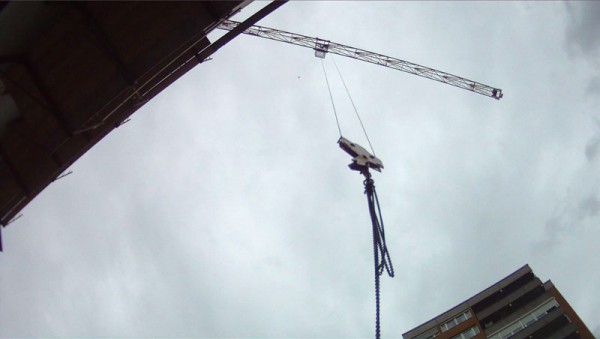 Recently a prospective client in the construction business gave me the chance to take a spontaneous swing on a huge construction crane with my Canon T2i/550D in my beautiful hometown of Innsbruck. Of course I took it … check out the results and some "behind the scenes" photos of the crane, the cage we were standing in, and the hook we were hanging from.
The crane operator was right next to me the entire time in that cage. He is able to remotely control every movement of the crane, both the rotation of the boom as well as our position on the boom and the height of the crane. It is therefore possible to move to every thinkable location within the radius of the crane. I wasn't aware of the enormous flexibility of these cranes before that.
That whole thing is nothing for people with vertigo!
Music:

Click here for Amazon UK download
Click here for Amazon DE download
Shot with: