3 Comments
Flare – HDR look iPhone video app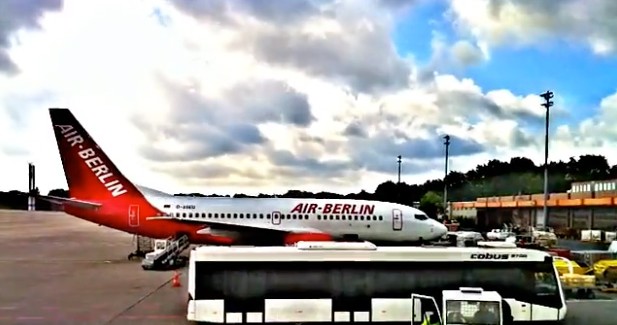 On

May 28, 2011

http://www.ninofilm.net
Just a quick blog post on the impressive new iPhone app "Flare" by Alaric Cole.
Check out the video I shot this morning at the airport before boarding a plane:



Alaric is the person who is behind the quite impressive first HDR video ever shot on DSLRs (two Canon 5D Mark II's, to be precise, check it out at the bottom).
He developed "Flare" with the same intention, bringing the HDR look to a device many of us carry around every day. Of course it is obviously impossible to bring real HDR to the iPhone, but as many other examples have shown, good tone mapping shows very similar results if it's done right. Basically, highlights are toned down and shadows are pushed up, resulting in an image with higher latitude. The amazing thing is that Flare is able to deliver quite exceptional results in real-time.
Now, usually I'm not that big a fan of the look, but there are definitely instances when it is very useful. For example, it's absolutely impossible to shoot a character against a window when it's bright outside and still be able to expose the entire image evenly. You would have to decide whether to expose either the character or the background correctly, resulting in a partially under- or overexposed image, respectively. Well, the first "real" HDR video (meaning without in-frame trickery like this app provides) is done by the HDRx mode of the new Red Epic camera.
But let's not digress: Alaric Cole claims to have worked for ages on this app, and I guess that's why he's the first one to have a "HDR look video" app in the overcrowded AppStore.
"The algorithm is an adaptation of what I wrote for the original Soviet Montage clip," Cole said. "I'm definitely not claiming this is anything like what we did with two 5D's, but I have spent over 1700 hours on this project, so it is doing something ;)"
The app comes with 3 different HDR looks which can be adjusted using a slider. Depending on your subject, one or the other might work better.
Flare seems to only produce videos in a resolution of 640 x 360, which is understandable considering the immense processing power that is certainly needed  for such a task in real time!
It includes various options for publishing the video instantly on all sorts of web video services. Thankfully, even Vimeo Plus can be configured.
Flare is not perfect, but considering it's a 1.0 version that will eagerly be enhanced in the future according to the developer, it is very impressive. And a price of $1.99 / € 1.59 makes it an absolute no-brainer and a must-have for every iPhone user.
Check out Alaric's original (real!) HDR video he shot with 2 aligned Canon 5D Mark II's:

Attention: this was NOT shot with the iPhone app! I need to add that so nobody gets confused 😉