No Comments
Live show "The Filmmaker's Journey" on May 31st, 2011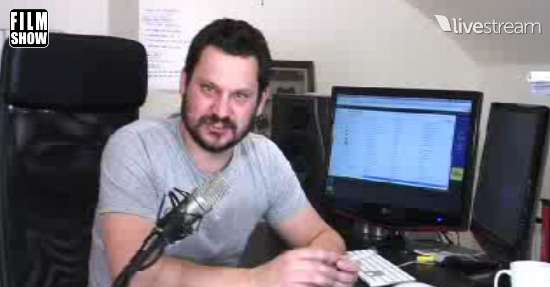 On

May 30, 2011

http://www.ninofilm.net
Just a quick blog post to let you know that I am going to be on a live web show shortly. It's called "The Filmmaker's Journey" by Danny Lacey, who is very prolific filmmaker from the UK who I have been following on his own filmmaking journey for quite a while now. I was happy to agree getting on Danny's show when he asked me.



It's going to be live at these time:
• 9pm UK time
• 4pm US East Coast time
• 1pm US West Coast time
• 10pm Central Europe time
This is going to be very interesting, check out the entire line-up for the show (from Danny's website):
After the success of the relaunched show (Ep22), we can't wait for the next episode. We're lining up even more great guests, interviews and filmmaking information that will inspire those interested in the whole filmmaking process.

On the next show:

Interview with Marc Price, filmmaker behind the hugely successful zombie film 'Colin'
Nino Leitner, world class cinematographer, filmmaker and DSLR guru joins us live on the show.
Interview with Mike Aiton, award winning dubbing mixer.
Special feature with the editor of the hugely popular MovieScope Magazine.
Elias Benavidez, an up and coming indie filmmaker from the US joins us live to talk about his short film.
Sheri Candler, marketing and publicity strategist for indie film, will be joining us with a WORLD EXCLUSIVE!
Dan Doolan and Chris Billingham will be live guests and talking about a new comedy web series called Liquid Lunch co-written by Danny Stack.
The live skype phone-in and your chance to talk about your projects or ask questions.
You can watch the live stream / the recording right here: