No Comments
Filmmaker Interviews, part 1: Matthew Jeppsen – DP, filmmaker, maker of FreshDV & fashion brand Della Luce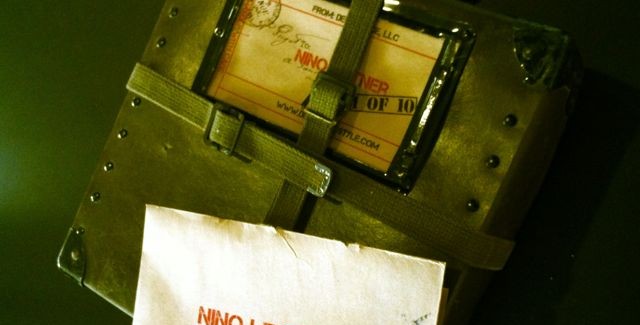 On

June 7, 2012

http://www.ninofilm.net

This is the first part in a series of ongoing interviews with filmmakers that make a difference for others by contributing to the online community and sharing their knowledge and passion.
I will however not focus on "the usual suspects" – filmmakers and DPs that already have a lot of exposure. This series will focus on those who I have been in contact with for quite a while, but who aren't always as prominently represented as they should be – in my opinion at least. Feel free to suggest future candidates for this series in the comments below or drop me an email.
I am starting off with Matthew Jeppsen, DP and co-founder of FreshDV – a website that I have been following for a very long time. They were the ones who exposed me to NAB coverage years ago, when nobody else was covering it properly. Matt has since ventured on to a lot of other stuff, and I asked him a few questions.
1. Matt, what's your background and where are you based?
I'm a DP/shooter based in Northwest Arkansas. I got my start in event
work years ago, transitioned to corporate and web, and am now working
steadily on an ecletic mix of corporate/promo/web, documentary films,
and music videos. Fayetteville, AR isn't really a booming metropolis
of film production, so I often travel nationally for my DP work, and
find myself pretty regularly in places like Nashville, Dallas, and Los
Angeles.
2. You are one half of FreshDV.com. You guys really introduced me to NAB by providing the best coverage of the show for many, many years … what's new at FreshDV, where are you headed with the site?
I started FreshDV back in 2005, around the time I was really buckling
down to educate myself as a filmmaker. Basically, I started to blog
simply so that I could easily search and refer back to the things I
was learning at the time. Along the way we somehow built an audience,
I found a blogging voice, and soon after that my good friend
DP/Director Kendal Miller began contributing to the site. We were one
of the first to properly cover NAB with video about six years ago, and
we did the same for Cine Gear the year following. Since then, we've
grown our audience worldwide. Basically, at FreshDV we talk about what
we're learning, and basically what interests us as filmmakers. Along
the way we've met many amazing people, people like yourself! Going to
NAB and Cine Gear is like a homecoming, we get to see all our
filmmaking friends from around the world. It really is a tight-knit
community, and I'm incredibly grateful for the relationships that have
come from FreshDV. Ultimately, our goal is to continue to share what
we are learning, in hopes that others will learn from our experiences.
We simply want to be an asset to the filmmaking community.
3. There has been a huge shift in low-budget filmmaking over the past few years … it started with MiniDV cameras more than 15 years ago, and it really exploded with the emergence of "Video DSLRs" only in recent years. Now we finally get what we have always been asking for, S35mm chips in proper video camera bodies, and the pace of introductions has dramatically increased to a point where it's getting hard to keep track. What do you make of this development? How is it changing filmmaking?
I grew up on MiniDV! I shot for years on 35mm adapters, and I remember
reading all the color grading and "film look" tutorials…faking 24p
framerates from subpar cameras, playing with the early Cinegammas,
etc. So now that we have proper Super35 sized sensors that deliver
beautiful skintones, dof, and give us codec flexibility…it really is
an amazing time to be a filmmaker and work in production! I agree with
you, it is incredibly difficult to be an expert on all of these tools,
there are so many. Part of my job as a DP is to have at least a broad
understanding of each system's strengths and weaknesses, so I can make
informed choices for each project. It's a challenge, but thankfully I
have a great support group of peers that are willing to share
information. That's one of the things I love so much about the online
filmmaking community, it's put me in instant contact with so many
talented people. In particular, the filmmaking community on Twitter is
great about sharing information and helping each other out.
As to where filmmaking is going, I have some thoughts on that.
Clearly, the industry has seen a sea-change over the past 3-5 years.
Amazing tools have surfaced, and prices and costs are plummeting. So
are budgets, which is a concern at times. Today's filmmakers often
have to be creative to stretch a meager budget, but I've always been
in that position, so it comes pretty naturally to me. But in terms of
tech, I do think that the pace of innovation will plateau at some
point soon. I think we're already seeing a lot of people new to the
industry that have no point of reference, and just assume things will
always progress at this pace. We're all a little spoiled right now.
The pace of innovation is great right now, we have so many tools
available to us, and emerging tools and features at unheard-of price
points. But we do need some of these things to mature a bit, and I
feel that is what will happen over the next couple years. The constant
rush of new whiz-bang features will taper off slightly, and I beleive
we'll see more mature refinements to existing tech continue to emerge.
And I think that is a good thing.
4. You have recently launched Della Luce, a premium apparel brand featuring clothing for and by filmmakers. How did that come about?
Della Luce came about from a lot of conversations between Kendal and
I, many late nights talking about filmmaking. We love telling stories
with images, and we both see it not as a job, but as a lifestyle. I
truly believe that's the case with creatives in general, their
occupation is a passion that they are constantly thinking about and
living. For instance, as I walk through a space, I'm observing how
light falls on and interacts with people and the room, and I think in
terms of lensing and composition. It's because I love what I do, it's
my life! Della Luce was born out of that realization…we wanted to
create an apparel line that spoke to filmmaker's passion, quality
apparel that would be stylish and let you (if you'll pardon the cliche
expression) wear your heart on your sleeve.
Della Luce means "of the light," and it speaks to the process of
creating and manipulating light and images. Roughly a year ago, we
started the process of creating the Della Luce brand. We officially
launched just prior to NAB '12 in April, starting with a couple dozen
shirt designs. The response from filmmakers has been great, people
have been supportive and we're grateful to see the idea realized. We
have quite a few things in the works to build out the line and expand
what we offer. Thank you to those in the community that have
supporting us from day one, and we're grateful for that support and
all the feedback we've received in the past few months.
5. You have sent me some t-shirts to try on and I'm honestly quite impressed – I personally like the style and the manufacturing quality is very good compared to an average shirt – plus it's very comfortable. Yet the prices are quite low, so getting rich with this business really can't be your main goal. What motivation is behind your new venture and what's your goal?
I'm glad to hear you say that about the shirts…we've gone to great
lengths to source quality garments and maintain quality and
wearability. These are shirts we personally want to wear every day
too; so fit, comfort, and breathability in the garment is really
important to us. We're doing our best to keep prices affordable. Yes,
Della Luce is a premium brand, and because we're using high-quality
garments we're not the lowest priced shirts out there. But we're very
competetive with comparable quality shirts with similar style and fit.
But ultimately, I want Della Luce to be an asset to the community, and
we want to use the our resources to support other creatives and give
back to the community. Again, we're just two working pros who are
passionate about this industry, and we want to be able to show that in
all aspects of our life.
6. What's next on the horizon for Matt Jeppsen?
I'll continue juggling Della Luce, FreshDV, and my day to day work as
a DP. I'm grateful to be able to work with many talented and
passionate peers, and I simply intend to keep educating myself and
improve my work. Filmmaking is a journey, and it's an amazing ride
that I am happy to be on.
You can find out more about Della Luce and see our line of tees and
shirts for filmmakers at www.dellalucestyle.com and follow us
@DellaLuceStyle. Check out FreshDV at www.freshdv.com and @FreshDV for
filmmaking and production news, reviews, thoughts, and rants. And if
you want to catch up with me personally, my reel and work is at
www.clearcreekproductions.com and I'm @mjeppsen on Twitter.
Here's a taste of Matt's work:
By the way, Matt and Kendal really surprised me by sending me this mysterious box a few weeks ago – and it included a few Della Luce shirts to try on. I was intrigued, investigated and decided to ask Matt about the brand, and then this interview resulted from that. In case you were wondering about the box when I posted it on Twitter 🙂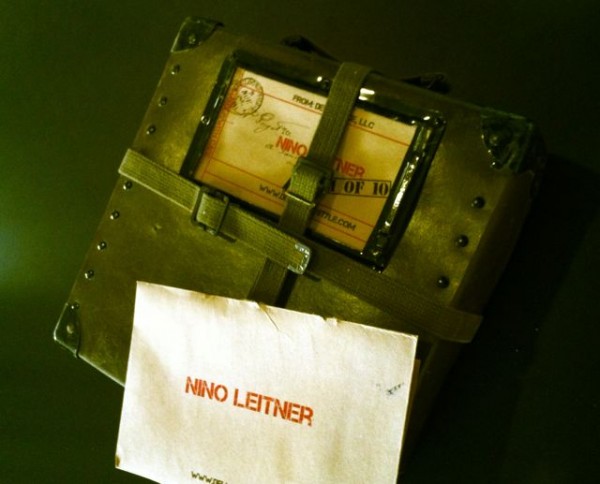 Della Luce discount code
And here, with no affiliation whatsoever, just generosity by Matthew & Kendal, here is a 25% off coupon code for Della Luce: Just enter "Nino Film" when you check out at www.dellalucestyle.com and get 25% off!