No Comments
News Shooter interviews cinema5D's Johnnie Behiri & Nino Leitner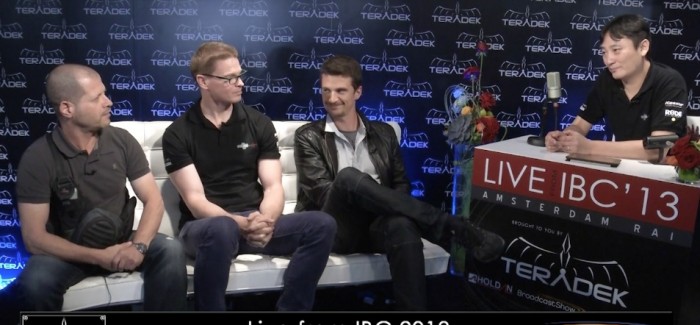 On

November 7, 2013

http://www.ninofilm.net
This article is a copy of an article originally posted by me on cinema5D.
IBC 2013, the second-largest show for filmmaking and broadcasting technology in the world, took place in September. Like at NAB, Teradek streamed a lot of great insightful interviews with industry people about various topics on their website, and they are putting them up online afterwards for anyone to see.
And like almost every year, I attended IBC to learn about the news in our industry and meet friends, colleagues and partners. Since last year I am co-owner of cinema5D, one of the largest camera and accessory news and review sites, and together with one of my cinema5D partners, Johnnie Behiri, we were invited to be interviewed in the Teradek live stream booth.
The talks are moderated by our friend Dan Chung from newsshooter.com, who continuously provide the most comprehensive news coverage of both NAB and IBC. Two days ago he invited Johnnie Behiri and me to talk about various things, and the half-hour recording is online now. We talk about the new cinema5D, our focus on video reviews, the new business model, and the latest cameras that we have tested (mostly the Kinefinity KineRAW Mini – check out Johnnie's review here and my latitude test here, 1DC, F55 and then of course the new Arri AMIRA). Last but not least we cover the MōVI, its use, competitors and the importance of investment – and that as such, a piece of gear has to make its money back.
And why did nobody tell me my collar sticks out?? 😉