One Comment
DSLR & large sensor camera workshop for documentary at Islands.doc in Madeira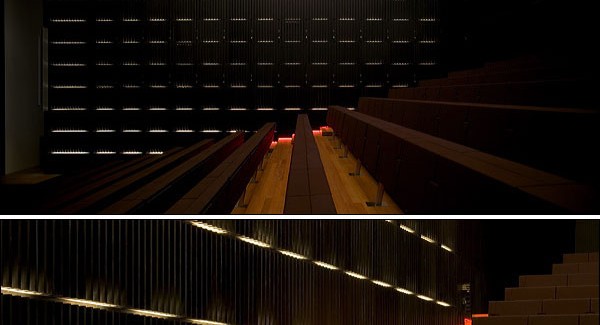 On

June 6, 2012

http://www.ninofilm.net

I am very happy to announce that I will be giving a 2-day DSLR and large sensor camera workshop for documentary filmmaking at islands.doc, a three day documentary showcase held at the award winning building Centro das Artes on the beautiful island of Madeira, Portugal, from June 16-17.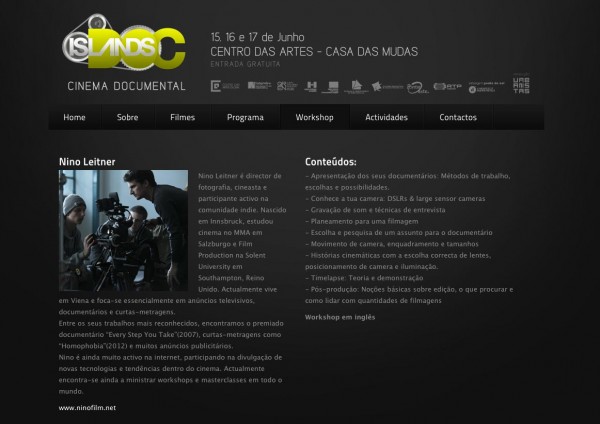 The best thing about it – apart from the amazing location – it's completely free, as is the entire festival!! They are showing some amazing films there, for example Press Pause Play.
So in case you are around or can make a spontaneous trip to this beautiful place, definitely go ahead and come! I have never been to Madeira so I am really looking forward to spending a few days there. It's the perfect place to spend a few days off too, so you might be able to combine the workshop / film festival with a short vacation.
This being a documentary festival – probably my favourite thing to shoot – I will focus the workshop around documentary filmmaking.
Here's what I will cover in detail:
Know your camera – DSLRs & large sensor cameras
Sound recording & interviewing techniques
Approaching a shoot & planning
Picking a subject for documentary & researching
Camera movement, framing & shot sizes
Cinematic storytelling with the right choice of lenses, camera positioning and lighting
Showing own examples of my documentary work and how I approached them, what I did and why – and how I would do it differently now.
Timelapsing – theory & demonstration
Post Production – some theory on editing documentaries and "making" the film, what do look at and how to deal with the amounts of footage
I am looking forward to meeting you all there. If you want to take part, get in touch with me, and I'll forward your request to the organizer!
There are only a few remaining spaces available, so please hurry up.