One Comment
TM Wissen – Science TV Magazine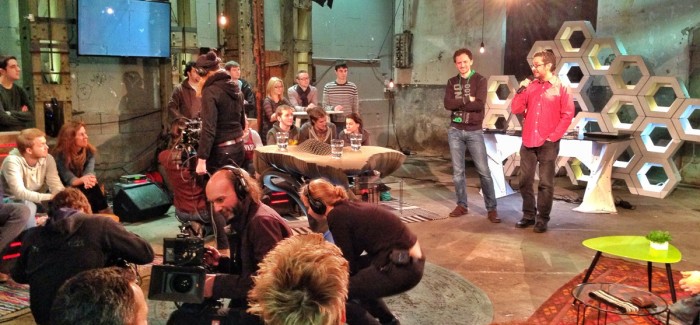 On

February 5, 2014

http://www.ninofilm.net
To watch the features that I shot for this series so far, click here:
– TM Wissen – Rocketry UK 
(more to follow soon – I will post them one by one)
Since early 2013, I have been involved with the wonderful new weekly primetime documentary programme "TM Wissen" by Red Bull – owned TV channel Servus TV.
Servus TV is the very special case of a TV channel that provides content on a quality level that you are not expected to see especially on a private channel. The programming consists largely of original documentary programming, and subjects range from traditional art to nature and science documentaries (it's not the typical Red Bull extreme sports programming that you would expect). As one of very few truly global brands from Austria, Red Bull owner Dietrich Mateschitz sees Servus TV as a pilot channel for a global English Red Bull TV channel that will start airing in 2015, and the programming will largely consist of documentaries too.
TM Wissen is a weekly primetime science documentary programme (Sunday, 08.15pm, Servus TV) that deals with a wide range of science subjects in a very accessible matter. Each one-hour show consists of 3 original feature stories (8-13 minutes) and is moderated by a lively trio of presenters in the studio: Yasmine Blair, André Lampe and Sebastian Huncke. They all have a scientific background of sorts, and therefore keep studio talks with guests interesting through their own curiosity. TM Wissen is a brand of Terra Mater Factual Studios and produced by Cosmos Factory Filmproduktion in Vienna.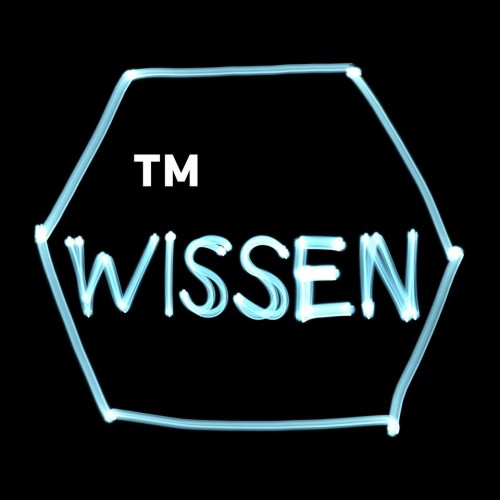 What's truly special about the show: the features are always always about the people behind the science. Their stories, who they are and how they got to do what they do. It's very personal and by highlighting the people, we try to dig deeper for the reasons behind the science – because usually, it's personal dedication and obsession that drives science to its heights.
And this approach to the stories is what makes it extremely interesting to work on this programme. Also, we only shoot on Super35mm video cameras. Producer Markus Mooslechner got me into this show very early on, before most of the current team was assembled – he discovered some of the videos of my friend Philip Bloom online, fell in love with the style, and after some research, found my work too – and that's how he got in touch. It pays off to show your work online whenever possible, believe me that! I'm proud to have helped shape the look of the show's features from the very start.
And it's not only the stories and the style that make this programme very interesting to me: It's truly one of the most pleasant and motivated group of people I have ever worked with, and everyone is pulling together for the same goal. A great working environment! Also, I am very happy that through my recommendations I was able to put some really great people to work at the show as cutters, directors, assistants and cameramen I have worked with over the past years
For each story there are 2-3 shooting days, and we shoot in teams of three (director, DP, assistant). Last year, we used either C300s, F55s or F5s for the shoots, from now on it's mainly F5's. (Nikon DSLR as a second camera on interviews and for special stuff such as timelapses.) Glass-wise it's now mainly Nikon glass, on some past shoots we were also able to use the production company's Canon 30-300mm Cinema Zoom and the Alura 15.5-45mm with the F55.
So far, I have shot more than 10 of these short features for TM Wissen all around Europe, from Austria to England, the Netherlands to Germany and Croatia. About half of them have already aired on Servus TV.
In a series of blog post I will post individual features (8-13 minutes length, sometimes multi-part) with a little bit of background information on each.
Unfortunately, the features are currently in German only, but it looks like they will end up on the global Red Bull channel at a later point. Stay tuned, I will always keep you posted about that development.
I know that the entire team behind this show will continue to give everything to output the top quality that has been produced so far – and the good thing is that audiences seem to appreciate it more and more (as far as ratings are concerned). I hope to be sent on many more adventures for TM Wissen during 2014, let's see where the journey goes!!
To watch the features that I shot for this series so far, click here:
– TM Wissen – Rocketry UK 
(more to follow soon – I will post them one by one)