No Comments
"In Rod We Trust" -My take on Zacuto's "Revenge of the Great Camera Shootout 2012"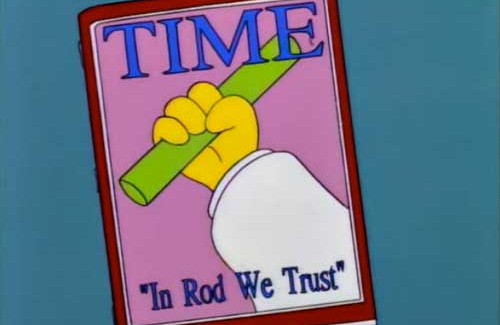 On

August 26, 2012

http://www.ninofilm.net

Zacuto has recently released the third and final part of its "Revenge of the Great Camera Shootout" web series. It's a sequel to its 2011 shootout that created quite a stir in the industry.

In case you haven't seen the Shootout yet, please scroll down to watch all three parts. Beware, there might be some spoilers ahead in this posting, so come back to read my take on the shootout after you have seen all three parts.
Click here to see all 3 parts of the shootout!
More than a camera accessory manufacturer
What I really like about Zacuto is the fact that they have truly proven to all the doubters in the industry that they care about much more than the camera accessories they create. The stuff they make is of highest quality and I love to use it because it serves a lot of purposes, but they know that they are not alone in that field – there are many players in the accessory business which also produce high quality equipment that can enhance your shooting experience significantly. What really sets Zacuto apart is their utter conviction to add something more meaningful to the debate, to provoke, and to be totally aware of what's moving the industry and being one step ahead of the game. That goes for all their past web series endeavors, be it the brilliant FilmFellas series that I duly miss, or the insightful and funny Critics series. And most of it is due to Zacuto's owners Steve Weiss and Jens Bogehegn and their creative past in the industry as director & DP, continuing and nurturing their creative impulses by pouring a significant amount of their revenues into producing these web series. I don't think they get enough credit for that, but this really needs to be said. Plus, they find the right people to do the job, as in this case, Bruce Logan, ASC.
Controversy
There is no doubt that their latest shootout has created a lot of controversy online (e.g.: Art Adams at ProVideoCoalition). Each camera was assigned a specific DP, and they were able to tweak the lighting setup of the given scene to their preferences (and their camera's advantage). It's a very unusual test because it gave the DPs an opportunity to optimize the setup to suit their tool. While it's unusual for a test to adjust settings (and also, to use different DPs/operators for the different cameras), because it makes comparisons extremely difficult, it ultimately makes a lot of sense.
To be honest, I was very irritated and taken aback by the approach when I first heard about it. But watching the Revenge of the Great Camera Shootout, it quickly made a lot of sense.
Why, you ask? Simple: This is not a test. An apple-to-apple comparison would probably be executed like this: You set up a shot and simply shoot it with every single of the cameras, without any adjustments to the lighting and the exact same lens.
Yes, that's possible. That's the traditional way of doing it. Would it be fair? Only on the surface. Simply because there are HUGE differences between the cameras presented, it would be utterly impossible to find one lighting setup that would enable each one of the cameras to play out their strengths.
There would be one big problem about that approach:
Everybody would THINK that it would be a very even comparison between the abilities of each of these cameras. But it wouldn't be the case at all – because many of those cameras would not be able to display their biggest advantages in that one shot. Say, for example, one camera is particularly good in low light, but bad with highlights. The DP would have to decide to expose properly for the highlights or the shadows, or something in between. If he exposes for the highlights, this particular camera might be able to hold the shadows very well. But it might be bad in the highlights when you expose for the shadows, because they completely blow out. By NOT adjusting the lighting for that shot it would mean you make the camera look bad if you expose for the shadows, though you might have to do so if you did it with all the other cameras as well. Yes, this might tell the viewer that that particular camera is bad in holding overexposed highlights, but it DOES NOT show the viewer what an experienced director of photographer could create with that tool when given the task to shoot a specific shot.
And that's what it's all about: We are professionals, and in the real world, we make the most with what we're given. So if I have to shoot a scene with a T2i I would light for it differently than when I shoot with a C300 or an Alexa.
And guess what – it will also look good, because I would adjust the lighting to the circumstances, and that's what you do in practice on a set. If I have a proper budget I can chose the camera I want to use for a particular job, and I will pick the one that is most fitting. No matter if I have the choice or if I have to work with what camera I am given because the budget isn't there, I will ALWAYS adjust the lighting to fit the needs of the story and also make it look as good as possible.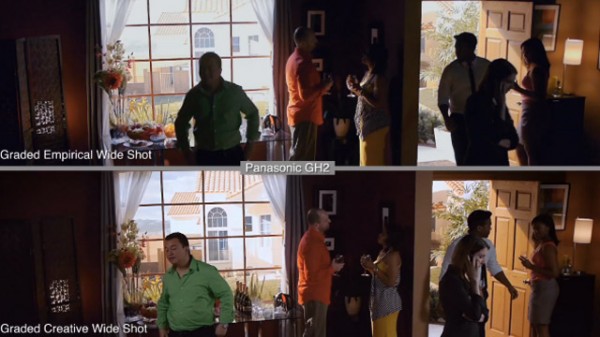 The performance of camera's sensor and the codec are only tiny factors in determining the final quality. They can make a huge difference, but the skills and experience of the DP in lighting is much more crucial.(Furthermore, there are additional factors that make you decide for a camera – ergonomics, for instance.) Or in other words, when you put an Alexa into the hands of someone who doesn't have a clue about lighting, he will produce much crappier footage than an experienced DP will produce with a 7D. A bigger/better/newer camera doesn't change a thing about your skills as a cinematographer. Only experience, talent and ultimately also time will make you better, and they will make your films look better, or rather, enable you to light more creatively and fittingly to the story at hand.
What is the shootout about?
So I think we all have to accept that Zacuto did something really smart here. They showed us that the tools are all so great now that the differences between the final results CAN be tiny and rather surprising, but only IF someone who really knows their stuff is at work.
A GH2 can look very close to a much more expensive camera if you put a lot of time into re-lighting and grading the final result and ultimately know what you are doing – but someone else will get the same or better results faster with an Alexa if they are equally experienced.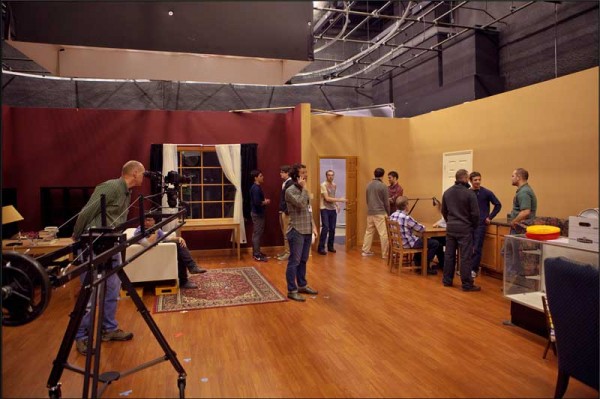 Objectivity versus usefulness
The Shootout shows us that there is no objectivity, and Zacuto doesn't pretend that there is, and as I have stated above, objectivity also doesn't exist in mere apple-to-apple comparisons, because you will always end up leaving out one part of the truth. So why not give the DPs the opportunity to use the camera at hand to its fullest.
Having said that, a lot of factors always add a lot of uncertainty. The skills of a particular DP make a hell of a lot of difference in these tests and can make a camera look really good or not-so-nice. For instance, I think the F65 and the C300 could have fared much better if handled differently. Especially with the C300 I have gained extensive experience on tons of shoots with it over the past year, and I have also compared it (as scientifically as possible) to the Alexa with a group of very experienced fellow DPs from the Austrian Association of Cinematographers, and the similarities in latitude and shadow handling as well as overall sensitivity are striking. While the Alexa fares better in many areas, this is mainly due to the compression, and there is absolutely no reason for the Alexa and the C300 images to look as different as they did in the Shootout.
But then again, as I said, most comes down to the talent behind the camera, and few of us can compete with the lighting skill and experience of Rodney Charters who was the DP behind the Alexa on the Shootout. It's his camera of choice for most of what he shoots now, namely the quite brilliant series "Shameless" starring William H. Macy, and also the upcoming "Dallas" reboot. Interestingly, Rodney is a huge fan of the C300 and uses it as a B camera on many of his shoots for the same reason I stated above – it blends in nicely with the Alexa.
In Rod We Trust
I was extremely proud when I received this tweet from that very same Rodney Charters some weeks ago, after he saw "Homophobia", the short film which I DP'd earlier this year (click here to see it in its entirety):
Apart from getting such an endorsement from somebody whose work I value so much (I loved "24" on which he was DP, watched every single episode and always admired the style it was shot in), it was particularly good to hear about that film. It's an important message and everybody involved worked for free, the film itself was largely financed through Indiegogo and sponsors, and everyone in that team alongside director Gregor Schmidinger put in one hell of an effort to make it a great film. I am also very proud of what we achieved with the look (70% shot at night in utter darkness in the woods), I had the best team I ever worked with (gaffer Alex Püringer, 1st AC Alois Kozar).
However, at the sold-out big gala premiere in one of Vienna's largest cinemas back in April, I couldn't help but wonder about the point of the "camera hype" that we all are involved in quite a bit too much, myself included. A lot of people lauded the film's look, but many made it sound like it was all due to the C300, that wonderful new camera. It was very weird. Even one of the film's producers, a very likable guy, but with no clue about the practicalities of filmmaking, specifically mentioned "the great images achieved thanks to the new Canon C300", and with no word mentioned anyone from the imaging department in that same sentence.
It was an eye-opener and somehow hilarious. It reminded me of a scene from an early "Simpsons" episode, in which Homer flies to space as an astronaut and saves the crew and mission by using a steel rod to bolt the broken door. When they get back to earth, the "inanimate carbon rod" is being celebrated as the hero who saved the day.
Conclusion
Zacuto's (and Bruce Logan's) message in their Revenge of the Great Camera Shootout is a powerful one. It's the skills, talent and experience of a DP that will form the result. Better tools will yield better results, but only in the right hands. Though inferior tools will also yield good results if in the hand of a professional.
Watch Zacuto's Revenge of the Great Camera Shootout here:

Part 1: "Starting with Darkness"
Revenge of the Great Camera Shootout 2012 – Part One: Starting With Darkness from Steve Weiss on Vimeo.
Part 2: "Igniting the Debate"
Revenge of the Great Camera Shootout 2012 – Part Two: Igniting The Debate from Steve Weiss on Vimeo.
Part 3: "Pixel Peepers"
Revenge of the Great Camera Shootout 2012 – Part Three: Pixel Peepers from Steve Weiss on Vimeo.