One Comment
TableConnect launches for real with Indiegogo campaign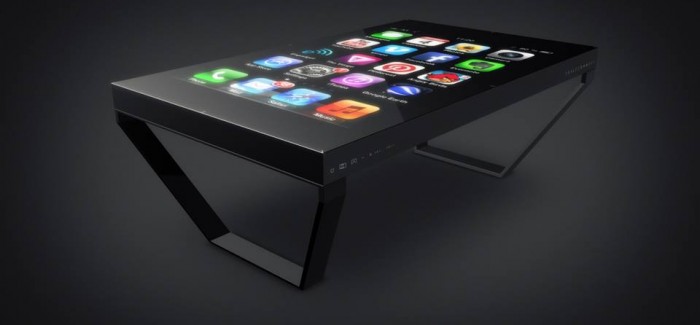 On

September 13, 2013

http://www.ninofilm.net
I am sure you all remember that viral hoax video of the multitouch iPhone table that I was involved with … yes, the one that got millions of views … (if not, click here to read and watch the whole story!).
It's been a long time coming, but now it's finally happening – For those who were recently expecting BIGGER news (than this) from someone else: We are building TableConnect, the unique multitouch table device, for real. Yes, you read that right.
No, this is not strictly filmmaking related like 99% of the information on my blog. But TableConnect is my other business venture that I need to share with you – because as tech geeks, I am sure you like it, and hopefully you can support us to make it real! And, I made the campaign video 🙂
We are sure you remember our viral video from "back in the day" – it shows us plugging an iPhone into a giant table device, and suddenly we can operate all the apps at a much larger scale.
Well, here's the crowd funding campaign video:
To be brutally honest, we weren't ready for the overwhelmingly positive reaction from the media and public – the original viral video garnered millions of views within days, put us on top of the global YouTube charts, we ended up on Engadget, Gizmodo, The Sun and hundreds of other news outlets all over the world … and we were simply overwhelmed by the response. And then came a constant and continuous flow of buying requests – which made us think, "hey, this idea is more than just great joke/hoax – there is a real market for TableConnect."
And the most important part: We really believe in the idea behind TableConnect, and last but not least – it's something we want to use ourselves.
Support TableConnect – thank you!
There are countless of uses for a device like this (multitouch video editing, anyone!?!), and it FINALLY makes big-scale multitouch and multiuser operation a viable option, because there are already millions of apps and thousands of developers on the iOS and Android platforms. Unlike some of our competitors in the (still emerging) multi-user, large-scale multitouch market, there is no need for specialized software on our device. Or from a developer's perspective: If you want to develop specifically for TableConnect, you already know what to do if you are an iOS or Android developer.
So you are probably thinking, "What? You guys turn this into reality?" And the answer is – yes, you are basically right. We have seen the potential and plan to fulfill it with our uniquely designed and thought-through TableConnect device.
It simply took us a while to get everything set up for the development of TableConnect. We had to find the right partners that are able to develop the device together with us exactly the way we envisioned it. And after a few trial-and-errors, it clicked with the right team and we teamed up with them – immediately starting work on a proof-of-concept device that already features many of the options of the final device.
Our 32" proof-of-concept helped us getting into the right direction, but for the ultimate goal, the 60" version of TableConnect (with many unique functions and a very special design – check out the specs page!), we need YOUR help.
Building a prototype is expensive. Developing hardware and software is expensive. But we want to give back as much as we can to the community that kept us going over the past years.
So we thought of a series of unique perks for all of our supporters of the Indiegogo campaign.
With our TableConnect merchandise (T-Shirts, coasters, tablet sleeves …) you can show the world proudly that you support our vision – and share the love for an idea that brings real multi-user experience to the popular touch device market we fell in love with over the past years. With the TableConnect Micro stand, you can have a miniature version of TableConnect right on your desk, as a stand for your smartphone. And if you are a company, you can purchase brand sponsoring on our website. Check out the campaign page  for a full list of perks available.
THANK YOU.
This is just the beginning. But we already want to thank you. It really was your continuous interest and motivation that kept us going. The online community's support was simply staggering and we look forward to blogging more about the progress of the campaign and the product development right here. We will provide more scoop as we go along. And also some videos of the working proof-of-concept in action – tell us what you want to see used on the table. A UStream live session is also a possibility.
If you have ANY questions, don't hesitate to contact me at tips@ninofilm.net or even better blog@tableconnect.net. I'm very happy to reply to everything you want to know.
Also, please follow TableConnect on Twitter or like us on Facebook. We like to keep you posted 😉
Support TableConnect – thank you!