9 Comments
First look: Final Cut Pro X, Motion 5 and Compressor 4 available for download – initial thoughts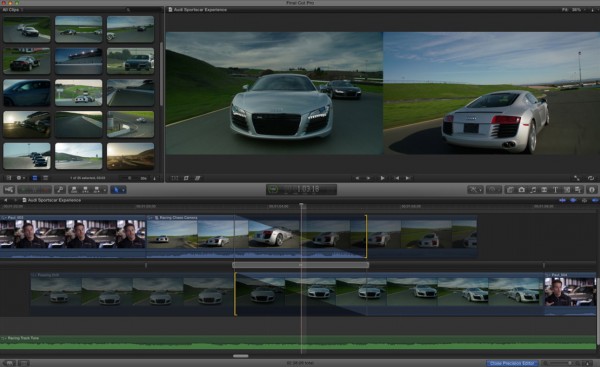 Many expected it today, and Apple delivered, as usual on a Tuesday:



Final Cut Pro X was introduced in the Mac App Store as a download for $299 / € 239. It is only available through the App Store from now on, that is the way Apple is going to distribute all of its software – even the operating system – in the future.
I already downloaded and installed it, played around with it, and I have to say: As expected, it is an entirely new piece of software, and should rather be called "Final Cut Pro X v.1.0" instead of "Final Cut Pro v.10.0" as it is called now. There will be a lot of getting used to in the beginning, and it might not be ready for productions immediately – but I will waste no time learning it as this clearly is the future for editing, at least for me. There are so many great new features available that we have been missing for such a long time … check out my extensive first impressions blog post after I attended the presentation in Las Vegas at the Supermeet during NAB in April right here.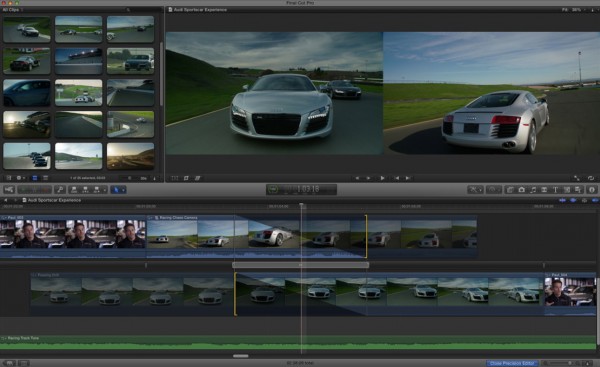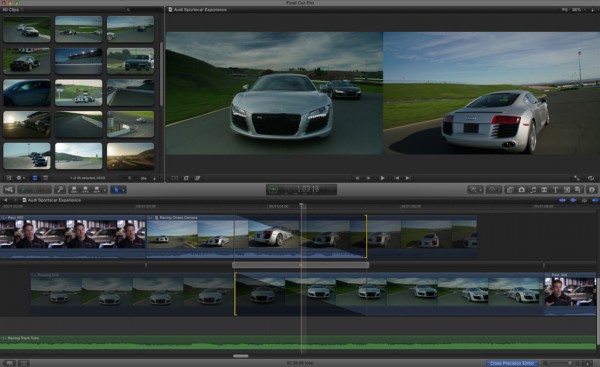 The bad news first: There seems to be no built-in way to open old FCP7 projects in Final Cut Pro X. It's bad, because that means we could be stuck working in two different generations for quite a while. It seems there will be ways of bringing stuff over using third-party software from companies such as Automatic Duck.
Check out Larry Jordan's blog about the new Final Cut Pro X – he's one of the guys who knows best because he was involved deeply in the development of the new version of Final Cut Pro. Also check out Apple's resources page with further links to training resources, among them training videos by Larry Jordan and the always great Lynda web tutorials. For some overview, also head to Apple's page for Final Cut Pro X.
I will be posting much more about Final Cut Pro X as soon as I got a chance to take a good, long look at it … for now, check out this Hands-on first look video by "Matt's Macintosh":
Apple also introduced Compressor 4 and Motion 5 for only $49 each … VERY competitive pricing. Will take a look at those as well of course.

EDIT:
Watch Conan O'Brien slam the new Final Cut Pro X 🙂
Apparently mocking it is becoming mainstream. Unfortunately – Apple better be quick making it a better piece of software. I believe in it and I think it will be great – it's not there yet though.