6 Comments
Podcast for 16×9 Cinema & interview for EOSHD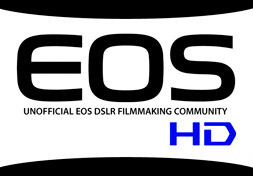 I have recently been asked to do a audio interview for the brilliant 16×9 Cinema Digital Convergence Podcast, done by Carl Olsen (find him on Twitter here). I've been listening to his podcast for quite some time now and I have grown to love it – it's not as geeky as some of the other DSLR related podcasts and deals more with the person behind the camera than the gear itself.
It's worth subscribing to on iTunes – Carl has done interviews with DSLR pioneers such as Gale Tattersall, Philip Bloom, Rodney Charters and many others.
It was fun talking to Carl together with Sebastian Wiegärtner. Both of us assisted Philip Bloom on set of the RED TAILS re-shoots in Prague in May. You can download the podcast directly from here or subscribe to it on iTunes.

I have also done an email interview with Andrew Reid from the brilliant new web resource called EOSHD.com. We talked about all sorts of stuff and where the technology is headed in general. Find the interview via the link below.