No Comments
12-bit vs. 8-bit footage, dynamic range & what it REALLY means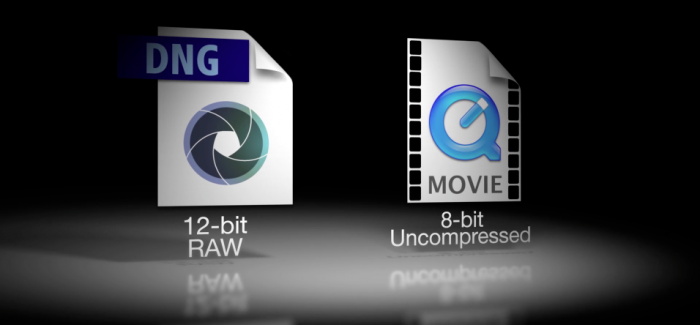 On

October 28, 2012

http://www.ninofilm.net

After posting their impressive side-by-side comparison between the Blackmagic Design Cinema Camera and the Canon 5D Mark II about a month ago (see video at the bottom), OneRiver Media's Marco Solorio has posted yet another, even more interesting comparison video related to the Blackmagic camera (which he simply refers to as "the Cinema Camera" throughout the video).
In the new video, he does a direct comparison of a 12-bit shot and its 8-bit version, and the results make it absolutely clear for everyone why 12-bit raw footage gives you so many more possibilities in post production. Check it out, the 10-minute video is very revealing even though it's something that most of us are very aware of – but having it shown in this clarity right in front of us is something many have hardly seen at all.
Comparing the Cinema Camera: Part 2, The Impact of 12-bit RAW from OneRiver Media on Vimeo.
Many cameras like my beloved Canon C300 are 8-bit cameras, unable to output more colour information. For 90% of my work it's more than enough, and the detail level of the camera is staggering – but of course I have to admit that sometimes that extra possibility in post would come in extremely handy, especially with narrative filmmaking.
Let's keep our eyes open for Sony's October 31st announcement of "The New F". It surely looks like Sony might shake up its competition quite a bit yet again – and competition is good for all of us. Red has already announced that it will drop the price of the Epic on that very day.
Exciting times indeed …
Comparing the Cinema Camera & 5D Mk III from OneRiver Media on Vimeo.