4 Comments
Canon 70D announced & why this camera really matters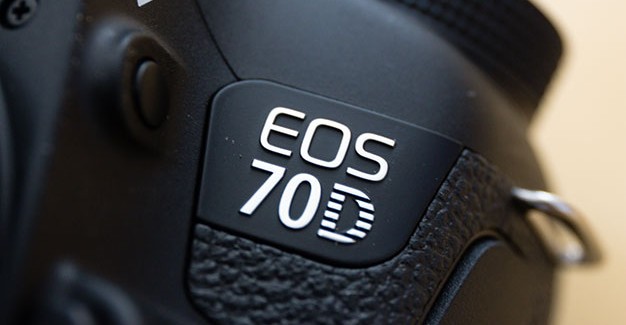 On

July 2, 2013

http://www.ninofilm.net
Canon has announced the 70D, the successor to the mid-range 60D, earlier today. This is a much more significant announcement than the 100D and 700D which were introduced a short while ago (read the appropriate news and review posts on the sister site cinema5D.com here and here).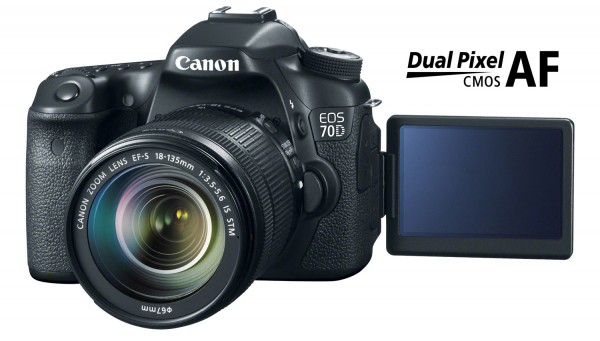 Why more significant? Well, for the first time since the introduction of the 7D, Canon uses a new sensor design in an APS-C camera. To put this in perspective, Canon has introduced the 7D almost 4 years ago. There was virtually no innovation on the sensor front in APS-C sized cameras since then. No matter if you shot videos with the T2i / 550D, T3i / 600D, 60D, T4i / 650D, 700D (review shortly) and also the 100D – the images all look almost exactly the same. Of course there are minor differences in settings ("native" ISOs not available on the entry level cameras, differently sized buffers for continuous photography) and build quality, but in essence, the images all looked the same.
The quality from these cameras was good enough 4, 3 and partly even 2 years ago, but since then, the video world has moved on, Canon's competitors have given us better and sharper DSLRs and small compact cameras with interchangeable lenses, some of which suffered from considerably less aliasing and moiré than most of the Canon DSLRs (apart from the still-new 5D Mark III). Not even to speak of Canon's beautiful own C-range of video cameras (C100, C300, C500), which surpassed the video quality on any Canon DSLR by leaps and bounds (only considering Canon's own original firmware, no hacks).
A new APS-C sensor from Canon
Anyway, Canon seems finally to be ready to move on with their APS-C model DSLRs. The new sensor features around 20 Megapixels, but the cool thing is that this might the first DSLR with an autofocus feature that is actually usable for professional work – if the demo video (see below) and some early testers are to be believed.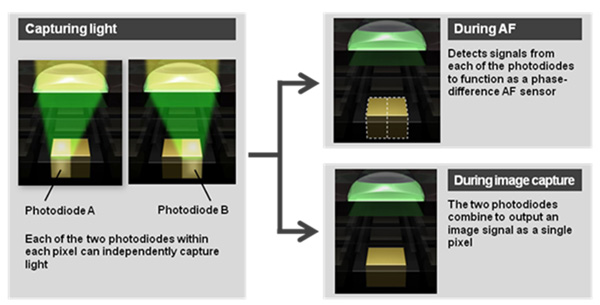 A decent autofocus?
Canon uses some kind of on-chip phase detection technology that splits individual pixels in two, thereby somehow allowing the camera to focus movement more accurately. It can track people and movement and if the demo videos (click here to see it in action) are to be believed, it's pretty amazing. Even more amazing is the fact that it is supposed to work on all 103 of Canon's EF lenses.
There was live view autofocus on Canon DSLRs before (since the 650D), but it was lacking severely and actually unusable during video recording – the cameras so far have the "push auto focus" we are used to from photography, but it doesn't look nice on video at all. Supposedly it's all better now, and even works in relatively dark areas or at f/11.
Even if it works well, autofocus will never replace professional focus pullers or manual focusing. But it's great for specialized shooting where you have to rely on yourself – a lot of documentary, news and event filming could make good use of a decent autofocus.
Better light sensitivity?
Interestingly, there is not much information whether the new sensor is considerably more light sensitive than the old one – newer cameras like the C-range video cameras as well as the 5D Mark III and the 6D have long surpassed the 7D-type APS-C sensors in light sensitivity. Let's hope Canon caught up in this field as well, but I would be surprised if they hadn't.
So of course the entire cinema5D.com team and me are trying to get our hands on the 70D as soon as possible.
It will retail for around $1,200 and will be available from September. B&H is already taking pre-orders. 
From the press release:
Canon 70D main features:

20.2MP APS-C CMOS Sensor
DIGIC 5+ Image Processor
Dual Pixel CMOS AF with Live View
3.0″ 1,040k-Dot Vari-Angle Touchscreen
Full HD 1080p Video with Move Servo AF
Built-In Wireless Connectivity
19-Point All Cross-Type AF System
Continuous Shooting Rate Up to 7 fps
ISO 100-12800 (Expandable to ISO 25600)
Scene Intelligent Auto Mode

Creative Full HD Movies

Alongside beautiful stills, the EOS 70D allows photographers to create high quality movies with ease. Full HD (1920 x 1080p) resolution video can be captured with a choice of selectable frame rates, including 30, 25 or 24fps, and 60 and 50fps at 720p, and a range of compression options for post-editing and sharing. Thanks to new Dual Pixel CMOS AF, Movie Servo AF mode tracks subjects as they move, or even as shots are recomposed, ensuring they're always in focus. Alternatively, users can select different focus areas over 80 per cent of the frame** simply by tapping the touch-screen, even when recording – ensuring that movies stay sharp and clear if a subject moves or the user changes the composition of a shot.

Videographers can also enjoy stereo sound using the internal microphone, or enhance audio with the in-built external microphone input terminal. Full control over settings such as aperture and ISO is also possible within manual mode, giving users greater freedom as their skills develop.