10 Comments
GEARAMA – Episode 2 – Cinevate Simplis Pro / Dual DSLR Rig Review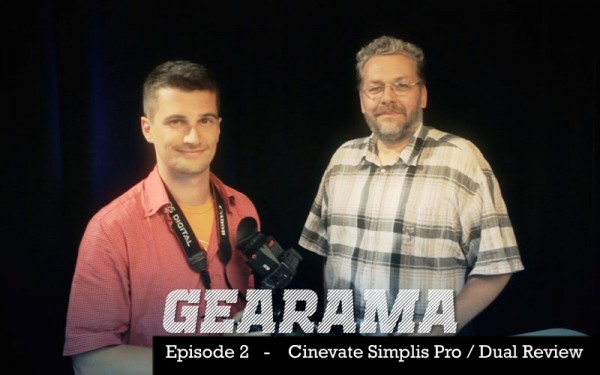 And here we go, the 2nd episode of our gear review show GEARAMA is online!
This time we talk about the Cinevate Simplis Dual (or Pro, how it's called with the Cyclops viewfinder included) DSLR rig. In case you missed the first episode, check it out here – we talked about the Cinevate Cyclops DSLR viewfinder.


As you can see in the show, I really like it, because it is a very lightweight and sturdy construction, with all the knobs and handles tightening down perfectly without any rattle, just as it's supposed to. I am a big fan of small lightweight rigs that don't add to much weight to your overall setup, thereby keeping one of DSLRs' biggest advantages: low footprint and weight, portability. It's very close to the Zacuto Striker rig that is still my absolute favorite.
Anyway, a big fan of this Cinevate rig, I'll have to cry when FedEx picks it back up shortly! 😉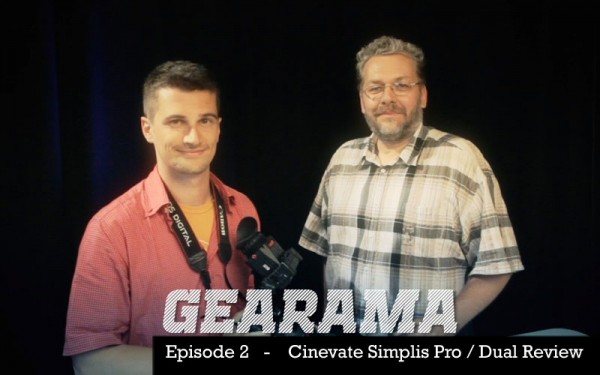 For more information about the Cinevate Simplis rig, check it out on the Cinevate website right here.
If someone is interested in first trying their products before they purchase, that they can visit the closest Cinevate dealer. A list of Cinevate dealers is available at http://cinevate.com/findadealer.
Thanks again to Bobo for offering his help and having his studio available for the shoot. Check out his work on his website, you rarely find someone as experienced and nice as Bobo in one package! We shot in his video studio, which is perfect for a lot of different kinds of shoots. So if you ever need a place in Vienna to shoot, ask Bobo. He really is always happy to help.
Disclaimer: Neither of us is affiliated with Cinevate in any way.