No Comments
sumtu commercials
On

August 24, 2014

http://www.ninofilm.net
A while ago we set out to Munich to shoot a series of commercials and promotion films for the new iOS and Android app "sumtu".
It's a new kind of "dating" app that only allows you to match people that you have actually met face-to-face – for example, if you see a girl on the bus that you find attractive, but don't dare to talk to her because it's awkward, that might well be your last time you see her. But what if she thinks the same about you and you both don't talk to each other? Sumtu is the app that can solve the riddle and bring you together.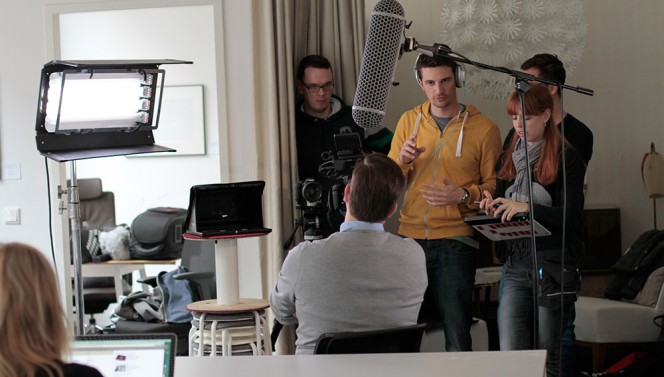 The challenge of the production was to actually stage everyday real-life situations to demonstrate how sumtu works. Check out all the videos we shot below – all of them were shot in only two days, and there's another two that haven't been published yet. We've been busy! All the spots were shot on the Canon C300.
Huge thanks to the wonderful Katharina Dietl who was assistant director / production manager with me directing and shooting the commercials. She also edited all the commercials, using the client's desired soundtracks for each commercial. Also thanks to Peter Döring who was is a great camera assistant based in Rosenheim, if you ever need someone in the area.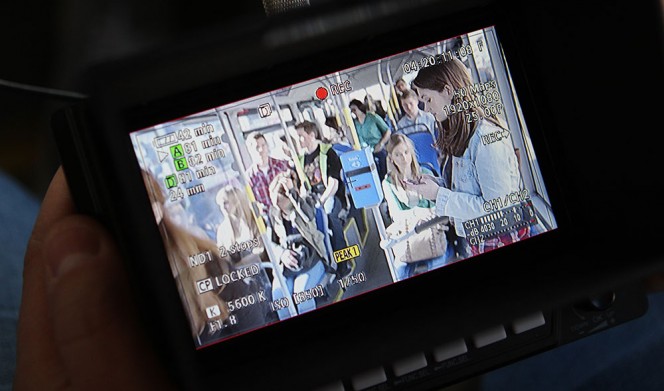 The first version of sumtu for iOS is finished, and the Android version is around the corner. Now sumtu are looking to raise more money with crowdfunding on Indiegogo as they need to improve the app for version 2.0, add additional features and get enough people to use the app so it becomes a huge success. Support them on Indiegogo!
Head over to the iOS AppStore to download sumtu.