7 Comments
Sony RX100 video review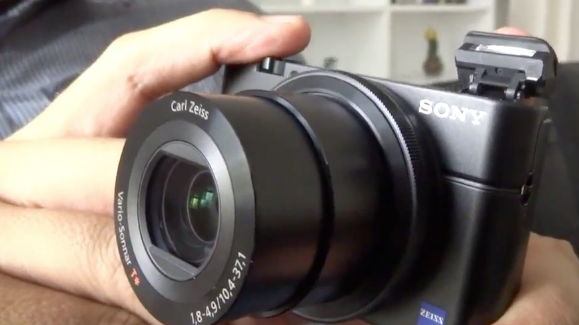 On

November 4, 2012

http://www.ninofilm.net

I have recently had a chance to get my hands on Sony's new little point-and-shoot, the Sony RX100. This video was done by my friends at Finderly (shot by Stefan Fleig), a product recommendation platform, in collaboration with DerStandard.at, one of Austria's quality newspapers. That's also why the video is in German, but I have subtitled it in English so everybody can understand. Please excuse the bad audio, they just refused to put a proper microphone on me

… I was filmed with the Sony HVX10. Mind you, this review was done for a broad audience and doesn't exclusively focus on the video part which I usually focus on!
Amazon.com:

At $650, it's pricey for a point-and-shoot, but with a 1″ sensor, an aluminum body and a 3.6 zoom lens that starts at f/1.8 (though it slows down considerably when zooming in), it's great camera to always carry around with you, and it's fully manually controllable.
Its biggest disadvantage for me as a filmmaker: It has only a 50p mode, no 24p or 25p mode – which means that all motion shot with this camera looks particularly video-ish. Yet it has a feature great for filmmaking: peaking! Something unheard-of in the point-and-shoot range.
Two important things not mentioned in the video (been cut out – not by me!)
The RX100 doesn't have built-in ND filters, like all other point-and-shoots currently on the market – which means that filmmakers have to compensate by using higher shutter speeds when shooting outside.
Also, the mini HDMI port is probably on the worst possible place ever – right next to the tripod thread on the bottom of the camera, meaning that you absolutely cannot use it while having this camera on a tripod. Sometimes I really wonder who comes up with something like this, are they not thinking?
Conclusion
The Sony RX100 is built very sturdy, it almost has the feel of an old Leica, and I think it really can take a beating (yet a tiny bit of black paint came off on a top edge after I used it a day, but nothing serious).
Amazon.co.uk:

Amazon.de: