16 Comments
Magic Bullet Looks for Final Cut Pro X soon ready to be released … and some thoughts on FCPX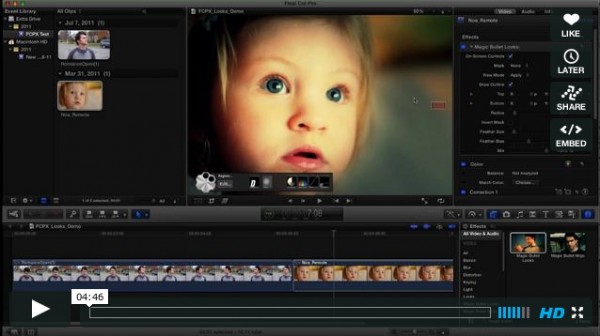 Red Giant software was busy developing a version of their very popular Magic Bullet Looks suite for Apple's controversial and not-yet-quite production-ready Final Cut Pro X.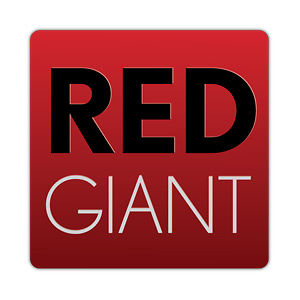 They have released a video preview now which shows that the version is virtually finished – it looks just like we are used to Magic Bullet and seems to work like a treat – except for an annoying bug from Final Cut Pro X about which they can't do a thing. Turns out, Final Cut Pro X hands over image data in a wrong way to the plug-in (but heck, what do you expect from a 1.1 release of an editing program?). All they can do is wait for Apple to release a bug fix, and Red Giant says the Apple guys are well aware of it and working on it.
Anyway, watch the little preview video for yourself – it's great to see that one truly invaluable tool in the filmmaking toolset is soon to be released for Final Cut Pro X.
Talking about Final Cut Pro X, I still use Final Cut Pro 7 for 95% of my professional jobs, simply because I know it inside and out and I don't have the time to spend a lot of time fiddling with new applications right now. However, I used Final Cut Pro X already on some tiny projects just to get a grasp of the software, and I have to say, it's starting to grow on me.
See, I am a notoriously perfectionist and shoot often too much stuff, even for short clips. It's something in me that prevents me to cut a shoot short, I always want to get the best images and performances out of people. But when I edit my stuff myself, which is happening a lot, I keep hating myself for the massive amounts of material to choose from. And that's exactly where Final Cut Pro X's incredible media management / tagging and scrubbing capabilities come in. Looking for footage has gotten so much more efficient with the tagging tools and the video scrubbing in the preview (and on the timeline), it works like a breeze as soon as you get used to it. Also, the application is freakin' fast and therefore the workflow is not as easily interrupted as with Final Cut Pro 7 (when you have to render).
I know it's far from perfect still, but I am absolutely positive now that it will become a major player in the editing world with the next major release in 2012.
Check out literally the first little thing I edited with Final Cut Pro X right after I shot it … it was indeed an event, so that tied in with the "Event" analogy in FCPX perfectly 🙂 – and especially for cases like this, the media management part of FCPX is saving me so much time!