40 Comments
Motion control test with DitoGear OmniSlider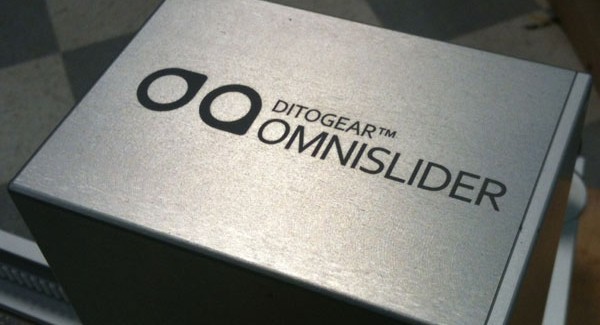 On

November 25, 2010

http://www.ninofilm.net
I have recently received the DitoGear DriveCam slider [edit: it's now called OmniSlider, but it's basically the same with a few improvements – I'll get the software upgrade, but it will make no difference for this blog post, that's why I renamed it!], which can be used in all sorts of ways. Two of its main uses are of course making super-smooth realtime camera movements using the joystick, or doing moving timelapse shots, which have become very popular in the last year mainly after everyone watched in awe how Tom Lowe from Timescapes is cranking out one masterful timelapse film after another.
(If you want to get a DriveCam slider or another product from DitoGear.com, use discount code "TheNino5" to receive 5% off any order, an exclusive offer to my readers!)

These are of course the main reasons why I got this tool and I'll show you a lot of stuff shot just like that in the future, but to that's not where it ends.
Motion Control
Two days ago I met with my friend & director Arne Nostitz (check out his work here) and we had only little time to do a little DriveCam slider test. Our initial plan to do a little timelapse outside didn't work out, so we came back to his flat and had only about 30 minutes left … we thought, why not do a little motion control shot, utilizing the DriveCam's unique ability to pre-program movement?
You might have no idea what I'm talking about, so let me explain:
In film terms, motion control is something the visual effects industry relies heavily on nowadays. It's needed for special effects of all kind when a moving camera is involved (that is, in fact, virtually every shot in a modern Hollywood blockbuster).
In essence, the camera movement needs to be repeatable 100%, because you record several instances of the same movement that are layered together in post production. For example, if you want to combine a green screen crane shot that was done in a studio with, say, a crane shot of a street scene, the movements of the cameras need to match exactly. This is achieved through a motion controlled crane that is operated automatically following pre-programmed movements.
The fact that you can use the remote controller to pre-program movements into the DriveCam slider is an amazing possibility that allows you to record and repeat the perfect camera movement for a shot over and over again. And that's why it is also possible to do motion control shots.
So in the 30 minutes we had, we put the OmniSlider onto Arne's piano, facing the room from one side. I recorded one very simple movement of the slider from one end to the other, then we played it back three times, always resetting it to the exact same starting point that I marked with a little piece of tape in the beginning.
Arne simply walked through the room in each shot, which makes it look like there are "three Arnes" after post production.
He combined the shots in post production using After Effects CS5, here is his description:
I first put all 4 layers (1 x blank, 3 x Arne) on top of each other and adjusted temporally. Then I played around with a difference key for a while, but didn't manage to get a good result. Unfortunately, this key is only usable when the footage is really exact – but that is impossible  also simply because of the compression. In addition, there are the shadows that I cast and tiny changes in exposition.
So that didn't work so well, that's why I moved to masks – at first just very rough ellipses to cut out and look where there is overlapping. At these short moments where there were overlappings I tried the Roto Brush – the first time I used this unbelievable tool. It works similar to the Quick Selection tool in Photoshop: you roughly draw on the areas to be selected and keyed – then you define what the background is. Just like in Photoshop you can correct the mask while holding down the "ALT" key, then you work your way forward frame by frame. After Effects calculates a new mask every time, and it does that very well. In problematic areas, where there is too little contrast between foreground and background, corrections are necessary – but that works very well and it's easy. That's it, basically!
The mask can be enhanced through several effects settings (grow, feather etc.), for a fast preview that is perfectly fine.
All in all, the whole thing was done within an hour (with experimenting). I suspect the little errors can be corrected easily – but next time with more "content" 🙂
You can try Adobe Creative Suite 5 including After Effects CS5 right here for free!

UPDATE January 23, 2011:

I'm going to receive the updated OmniSlider controller next week and will try to do a much more thorough review of the slider, including of course timelapses, as soon as possible. In the meantime, do check out "WINTER", a video done by Patryk Kizny, one of the very talented people behind DitoGear™, using their sliders.
If you're interested in getting an OmniSlider, don't forget you can get 5% off using the discount code THENINO5 at www.DitoGear.com!
… and here is one of his older shorts, "AUTUMN" – featuring a lot of great HDR timelapses!