No Comments
Gastarbajteri nazaj doma – Migrant workers back home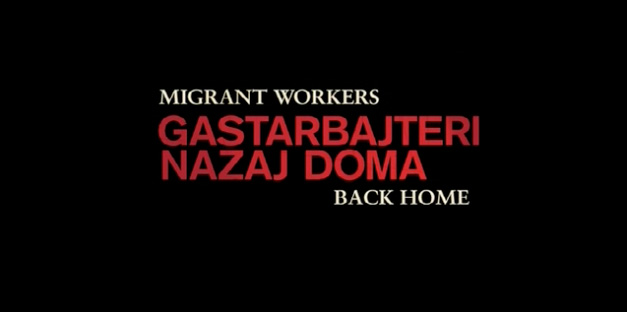 On

February 15, 2010

http://www.ninofilm.net
I shot and co-directed this 20-minute documentary a few years back (in 2007) in Slovenia. It was entirely created over the course of a week during a documentary workshop.
The plot:

The documentary film "Gastarbajteri nazaj doma" (Migrant workers back home) is a poetic portrait of three former migrant workers who left Yugoslavia in the seventies to try their luck in Germany.
The economic boom of post-war Europe produced an increased demand of labour. Hence so called 'Gastarbeiter' (guest workers), mostly from Yugoslavia and Turkey, were invited to work in the car industry and custodial services. Whereas Germany became a new home for some of them, the protagonists of the film decided to return to their home country.
However, being back home they had to realise that a lot of things had changed: not only people have changed, but also the political system – a new state was born.
During insightful interviews, Malika, Jože and Marija speak about their experiences of leaving their families, living in a foreign country and returning home. A film by Stefan Kreuzer, Nino Leitner and Natasa Siencnik Produced by luksuz produkcija / Krsko, Slovenia (Youth in Action Workshop 2007)