19 Comments
Welcome to the HDSLR game, Nikon! – D7000 unveiled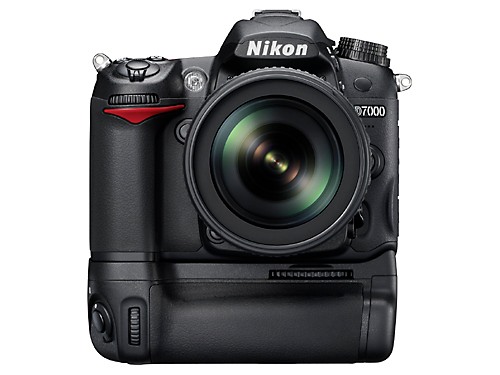 With today's introduction of the Nikon D7000, Nikon finally shows that it seems to be serious about HDSLR filmmaking after all. It will be Nikon's first DSLR offering full manual control in video mode and 1080p recording at the same time, both of which are essential to be able to use this tool professionally.
How does the Nikon D7000 specs compare to the Canon DSLRs?
Downsides
[EDITED Sept 16, 2010]
There are a few downsides here: It seems to offer only 24p in 1080p, but neither 25fps nor 30fps in 1080p – only in 720p you can record at either 30p (NTSC mode) or 25p (PAL mode). It's still not sure if there will be separate versions for PAL and NTSC markets, but I think there will be only one version for both (also the Canons can switch between PAL and NTSC in the presets).
Recording at higher frame rates like 50p or 60p (necessary for slow-motion shooting) like with the Canon 7D, T2i/550D and 60D is unfortunately not possible.
The Nikon D7000 also doesn't feature an articulated screen as its direct competitor, the Canon 60D. Also, looking at some details from the test videos (see below), I think the aliasing artifacts are quite bad with this camera as well.
Upsides
On the other hand there are a few upsides as well: The Nikon D7000 features a magnesium alloy body, much better than the polycarbonate body by the Canon 60D.
It also offers AF in video mode (not that I would ever use it, but it might prove useful for certain shooters on the more amateurish side), and there's hope its high ISO rates are less grainy than on the Canon DSLRs. Why? Simply because the Nikon D3s has incredible low-light-performance, as proven with Zacuto's incredible DSLR Shootout. If the D7000's high ISO's are just as good, this might make it a great and affordable second camera for those special low-light shoots.
Convergent photographer-turned-filmmaker Chase Jarvis has had an established relationship with Nikon for quite a while, so he was the first filmmaker to get his hands on the D7000 way ahead of its release. He shot a great little short film with it in low light, but I feel it's a bit hard to tell if the low-light performance is particularly great as we don't know which ISO's were used.
Check out his blog for all the details on the test shoot.
Some technical details on the camera:
16.2 megapixels (CMOS sensor, DX format, 6fps burst mode)
1080p full HD video (24 or 30fps)
ISO up to 6400 (can be pushed to 25,600)
Magnesium alloy body
Here's a quote from Chase Jarvis, taken from the comments section on his blog:
"generally i think 1600 is great. 3200 solid. 6400 passable in certain situations."
Watch Chase Jarvis' two videos, be sure to check out the HD versions:
As Andrew Reid from EOSHD points out, Nikon mentions in its press release that the camera's electronics "remove distortion", and rolling shutter is clearly less obvious in Charvis' videos during quick camera movement like on comparable Canon videos.
Let's wait and see, I hope to be able to get a review unit at some point. Nikon should better hurry up with releasing the camera though, as the Canon 60D is already among Amazon.com's bestsellers in electronics – and it hasn't even started shipping yet!
Check out my early take on the Canon 60D right here.

UPDATE with native still image from Chase Jarvis' blog:
Chase Jarvis just posted a native (still) image at ISO 3200 directly from the D7000 – and it certainly looks much less noisy than Canon stills at ISO 3200 (or the noise is more acceptable)! Should look the same in video mode, I presume:
Native ISO 3200 still from Chase Jarvis' blog – click on the photo on his blog to see at 100% or download.