8 Comments
Canon C100 discount code for 500 Euros off at A.F. Marcotec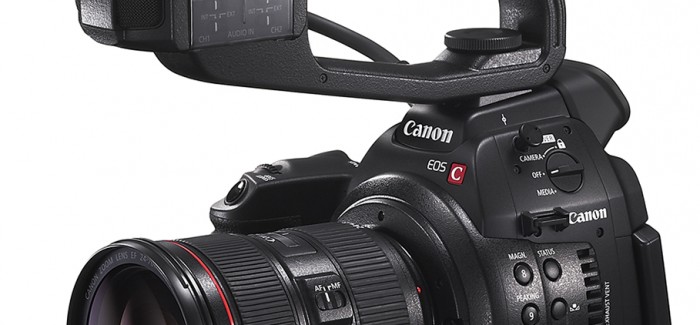 On

December 9, 2012

http://www.ninofilm.net
We currently have a Canon C100 in our office here in Vienna as my buddy Johnnie Behiri is set to shoot a little test film with it tomorrow. I had a little fiddle with it and I have to say, I am very impressed with the little camera – and first films shot with the camera (which started shipping in late November) are extremely promising.
Click here to watch a video from IBC 2012 where I give my first thoughts on the C100, hands-on with Den Lennie and Guy Thatcher.
The look is very close to the C300 image – which is only logical because it uses the exact same 4K sensor as its bigger brother. That's nothing short of amazing, if you ask me. The main difference between the two cameras is the codec they are recording in – the C100 uses the AVCHD codec at 24MBit/s (4:2:0 colour space), while the C300 records in the quite awesome 50 MBit/s 4:2:2 MXF codec. Yes, of course the C300 codec is superior, but hey, the camera costs about 2.5 times the money of the C100.
The C100 is amazingly cheap, and with an external recorder you can even record 4:2:2 8-bit externally (via HDMI). So if you hook up a Ninja recorder to it, you might be able to record a quality similar to the C300. I have yet to test the C100 side-by-side with my C300, but what I saw so far is really promising.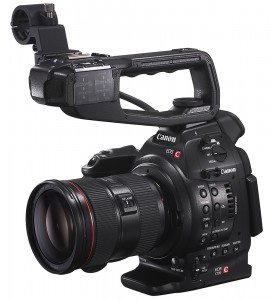 Anyway, demand for the camera seems already high, and my friends at Marcotec sent my a discount code for the C100 – so if you happen to live in Europe, you are able to safe another 500 Euros and get the camera for an astonishingly low EUR 4.899 … As far as I can tell right now, that's the lowest price in Europe that I have come across so far!!
Use the discount code 311212NLC100 at www.marcotec-shop.de after putting the C100 into your basket, and more than EUR 500 net will be deducted from your total.
Check out the film that the guys from stillmotion shot on the C100 (paid for by Canon). Impressive indeed, and as a long-time C300 user I can tell that the look is very, very close:
PULSE and The Story of Adaptive Media from stillmotion on Vimeo.
Here's their BTS:
PULSE Behind The Scenes. A Canon C100 Doc from stillmotion on Vimeo.