One Comment
CollabFeature "The Owner" world premiere on May 25th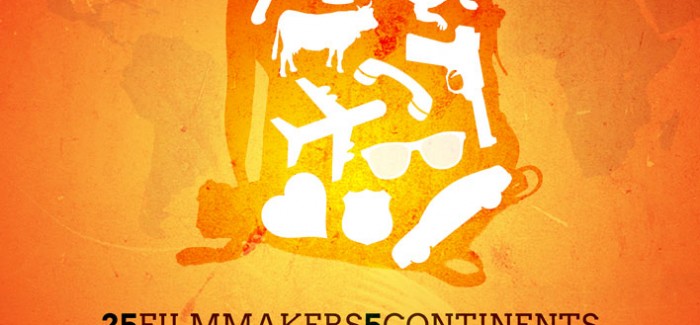 On

May 15, 2012

http://www.ninofilm.net

A very long process is coming to an end:
The collaborative short film project "The Owner", which I directed an episode for in my hometown Innsbruck, is finished and will premiere around the world on May 25th, 2012. DoP on my episode was Mario Feil, we shot on Red One and a 5D Mark II (back in August 2010 – check the original blog post right here.)
In case you missed the trailer:

Please be aware that this is one-time occurrence in most of the cities around the world, as the film will go through its regular festival route after the initial screenings.
So secure your tickets in the city closest too you as soon as possible!
My good friend and colleague Arne Nostitz-Rieneck will host the Vienna premiere together with me at the Urania cinema in Vienna on May 25th, 2012. He directed the Vienna episode which I shot (on the 550D).
"THE OWNER" IN THEATERS AROUND THE WORLD!
CollabFeature's "The Owner" premieres worldwide on Friday, May 25th, 2012 in the following confirmed venues. More screenings are being added every week, so sign up below for screening news and ticket sale information.
May 25th (all times local):
Berlin, Germany
Kino Moviemento (Kottbusser Damm 22, 10967 Berlin)  ::: 8 pm ::: Get your tickets here
Bogotá, Colombia
Cinemateca Distrital (Cra 7 # 22-79 Bogotá) ::: 7 pm ::: (Invitations only, please contact us to request one)
Calcutta, India
Satyajit Ray Film & Television Institute – Main Auditorium ::: 6 pm ::: Free entrance
Chicago, USA
The Portage Theater (4050 N Milwaukee, CHICAGO, IL 60641) ::: 8 pm ::: Get your tickets here
Detroit, USA
Emagine Theater (44425 W 12 Mile Rd Novi MI 48377) ::: 7 pm ::: Get your tickets here
Dubai, UAE
The Pavilion Downtown (maar Boulevard, Downtown Dubai) ::: 8 pm
Holmfirth, UK
Holmfrith Film Festival (Special preview screening) at Brambles Cafe Bar  ::: 7 pm ::: Free entrance with festival ticket
Johannesburg, South Africa
Ster-Kinekor Headquarters Preview Theatre   (185 Katherine Street,Primovie Park, Sandton) :::  Invitations only
Medellín, Colombia
Instituto Tecnológico Metropolitano (ITM) ::: 6 pm ::: Free entrance
Aula Magna – ITM Campus Robledo
Calle 73 No 76A -354 Vía al Volador
Auditorio Menor – ITM Campus Fraternidad
Calle 54A # 30-1 – Barrio Boston 
Auditorio – ITM Campus Floresta
Calle 47 N° 85-20 – Barrio La Floresta
Mumbai, India
Studio X ( Kitab Mahal, Fourth Floor, 192, D N Road, Fort Mumbai 400 001) ::: 6:30 pm
Nairobi, Kenya
Kuona Trust  presented by Screen on the Green (Likoni Close, Likoni Lane Off Dennis Pritt Road, Hurligham) ::: 7:30 pm
Newcastle, UK
Tyneside Cinema (0 Pilgrim Street, Newcastle Upon Tyne, Tyne And Wear NE1 6QG) ::: 6 pm
New York, USA
IndieScreen (289 Kent Ave at S. 2street, Williamsburg Brooklyn 11211) ::: 9 pm ::: Get your tickets here
Rio de Janeiro, Brazil
Studio X (Praça Tiradentes, 48) ::: 6:30 pm
Sao Paulo, Brazil
Cinemateca (Largo Senador Raul Cardoso, 207 – Vila Clementino – São Paulo,Metrô Vila Mariana) ::: 8:30 pm
Schull, Ireland
Corona Fastnet Short Film Festival (Guest Feature Film)
Vienna, Austria
Urania Kino (Uraniastrasse 1, 1010 Wien) ::: 7:30pm ::: Get your Tickets here
May 26th:
Bangalore, India
Alliance Francaise Bangalore (21 palace road, Vasanthnagar, Bangalore 560 052) ::: 3:30 pm & 7:30 pm ::: Tickets online soon
DETAILS COMING SOON FOR:
London, UK
Paris, France
New Orleans, USA
Orlando, USA
and many more cities
If you would like to host a premiere in your own city, sign up here.