2 Comments
Speaking at "Rotterdam RAW", Adobe User Group Netherlands meeting on DSLRs on June 29th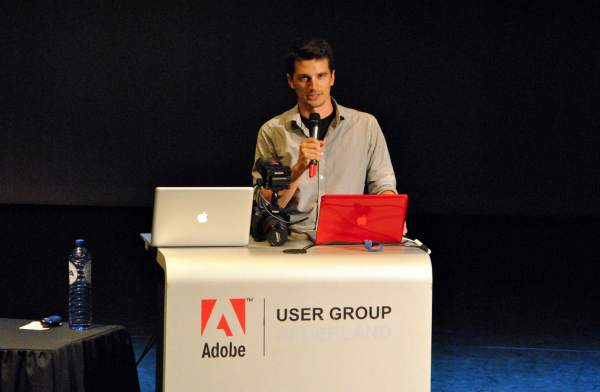 The Adobe User Group Netherlands has very kindly invited me to make a presentation at the upcoming "Rotterdam RAW" meeting on June 29th, 2011, which is all focused on DSLR filmmaking.

I will be talking about the cameras and image acquisition, less about post production – I will leave that to the plenty of experts on that subject in the room 🙂
Best thing about it: Attendance is for FREE! Just register at their site: Rotterdam RAW.
So if anybody wants to talk cameras or hang out in Rotterdam on that day, let me know 🙂
I hope the presentation will (like many of the past ones) be recorded on video, I will then share it with you here.

UPDATE, May, 2012:
Although the presentation was recorded and I was assured I will be able to put it online, the organizers have failed to upload it after numerous requests by me. Sorry!
All I could find was this photo – yay …